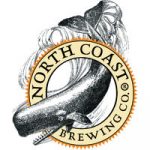 Staff Accountant
Staff Accountant
North Coast Brewing Co., Inc.
Reports to: Accounting Manager
Starting wage: $25-$30 DOE
Exciting career opportunity with room for growth at award-winning North Coast Brewing Company.
About North Coast Brewing Company
North Coast Brewing Company is a world class Craft Brewery with over 30 years of tenure in the industry.One of the breweries at the forefront of the Micro Brewing renaissance, North Coast is famous for its Old Rasputin Russian Imperial Stout, Scrimshaw Pilsner Beer, and world class Belgian Ales, including PranQster and Brother Thelonious. A certified B Corporation, the company mission statement is "Making the world a better place, one pint at a time." For more information, please explore our website, northcoastbrewing.com .
SUMMARY OF POSITION:
The Staff Accountant is responsible for assisting with the accounting functions of the North Coast Brewing Company, Inc. under the supervision of the Accounting Manager and/or CFO. They will help to ensure that the Company's books of account are maintained in accordance with standard accounting principles, Company protocols and Company policy in order to ensure accurate and timely financial reporting and to assist management in current assessment and planning.
As a North Coast Brewing Company employee, the Staff Accountant will participate in a high-performance culture that embraces our B Corp mission and emphasizes empowerment, quality, productivity and standards, and goal attainment.
QUALIFICATIONS:
To perform this job successfully, an individual must be able to perform each essential duty satisfactorily. The qualifications listed below are representative of the knowledge, skill, and/or ability required. Reasonable accommodations may be made to enable individuals with disabilities to perform the essential functions of this job.
Bachelor's degree in Accounting, Finance, or a related field, or an equivalent combination of education, training and experience;
2-5 years of accounting/finance experience;
Demonstrate intermediate to advanced skills and knowledge of Excel, as well as other Microsoft Office applications;
Strong analytical and problem-solving skills;
Experience with accounting software;
Excellent interpersonal skills to communicate effectively across the organization;
Thorough knowledge of general ledger accounting and account reconciliation;
Highly detail-oriented.
Full job description and application available via email work@northcoastbrewing.com
To apply for this job please visit LinkedIn.