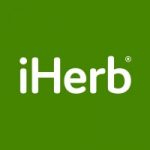 Sr. Marketing Manager- Paid Media
Job Summary

The role of the Sr. Marketing Manager- Paid Media is to lead the growth strategy across paid social, display, and video advertising to drive sales, revenue, new customer acquisition, and eCommerce app user acquisition for the global paid media program. This role will support our various market teams including North America, MENA, APAC, Russian Markets, etc. to develop strategies to scale and optimize our paid media program. The ideal candidate will be data-driven, analytical, and have deep experience driving growth for enterprise e-commerce companies.
Job Expectations

Lead iHerb's global paid social, display, and video performance marketing strategies, from conception to execution, optimization, and post campaign analysis.
Develop strategies to drive eCommerce User App Acquisition through paid media, app store optimization (ASO), etc.
Collaborate with the global team of market leads and specialists to scale their display, paid social, video, and app acquisition efforts, as well as identify opportunities and new platforms to test
Partner with our business insights, product, and engineering teams to enhance our tracking efforts (across web and app) and develop/improve daily, weekly, monthly reporting, in order to provide the data and insights required for our platforms and teams to scale our marketing campaigns/programs efficiently.
Plan and manage large scale campaigns on social and display platforms (Facebook, Instagram, Twitter, DBM, YouTube, Snapchat, Apple Search Ads, TikTok, etc.) working within the native tools on each platform to execute and optimize campaigns.
Optimize display, social, and video campaigns to meet and/or exceed iHerb's goals through channel-specific levers, including but not limited to copy changes, bid adjustments & automation, product feed optimization and placement testing.
Collaborate with creative resources to develop creative assets necessary to achieve goals.
Collaborate with Earned and influencer Media teams to run paid social strategies alongside organic social strategies and content.
Ensure overall cost per acquisition (CPA) is within targets, and continuously drive customer acquisition at scale.
Serve as the main point of contact for outside vendor and agency relationships.

Knowledge, Skills And Abilities

Understanding of performance marketing strategies, tactics and processes.
Strong understanding of the relationship between marketing channels and business objectives
Proven track record of working at the strategic and tactical level to develop and execute innovative paid social & display campaigns.
Extensive knowledge of the paid social and display landscape, including optimization techniques and strategies, bidding models, and ad units across a variety of platforms (Facebook, Twitter, Instagram, YouTube, Snapchat, etc.)
Experience using Facebook Ads Manager, Twitter Ads dashboard, Google Adwords and other major social buying platforms.
Deep understanding of customer analytics and attribution CPA, ROAS, LTV, churn, etc.
Comfortable performing in a fast moving, performance-driven environment.
Strong verbal and written communication skills
Self-directed and demonstrates tact, diplomacy and a clear, courteous and professional manner when dealing with internal departments and external partners
Must demonstrate effective oral communication skills and the ability to work cooperatively with teams inside and outside of the department

Equipment Knowledge

G-Suite and/or Microsoft Office Suite
Knowledge of Google Ads, Facebook, and other ad platforms.
Knowledge of Asana or other task management platforms is a plus.
Intermediate to advanced knowledge of analytics platforms, especially Google Analytics
Experience with AppsFlyer a plus
Intermediate to advanced knowledge of paid search management platforms
Intermediate knowledge with Excel including knowledge of pivot tables and intermediate formulas

Experience Requirements

At least 4-5+ years of experience in paid social, display and video marketing, preferably in a mid-to-large scale e-commerce B2C company or with an advertising agency managing similar size campaigns.
Experience driving campaigns from concept through to execution and performing post-campaign analysis
Experience with Facebook Ads, Google Display Network, programmatic display advertising, and video advertising on YouTube.

Education Requirements

A bachelor's degree in marketing, advertising, statistics, or other related field.
The anticipated pay scale for this position can be found below, however the pay range applicable to you may vary by geographic location based on where the job is located or where you work. The final pay offered to a successful candidate will be dependent on several factors that may include but are not limited to the type and years of experience within the job, the type of years and experience within the industry, education, etc. iHerb, LLC is a multi-state employer and this pay scale may not reflect positions that work in other states or locations.
Employees (and their families) that meet eligibility criteria as outlined in applicable plan documents are eligible to participate in our medical, dental, vision, and basic life insurance programs and may enroll in our company's 401(k) plan. Employees will also be eligible for Time Off and Paid Sick Leave pursuant to the company's policies. Employees will enjoy paid holidays throughout the calendar year. Eligibility requirements for these benefits will be controlled by applicable plan documents.
Hired applicant may be awarded Restrict Stock Units and receive annual bonuses pursuant to eligibility and performance criteria defined in the respective plan documents and policies.
For more information on iHerb benefits, visit us at iHerbBenefits.com.
Anticipated Pay Scale
$115,000—$184,307 USD
Staffing Agency Submission Notice

iHerb does not accept unsolicited 3rd party ("Agency") candidates. If you are an Agency, please send any requests to be considered as a supplier in our Vendor Management System to staffingvendors@iherb.com. Do not contact iHerb employees directly. If requested to work on a role, any Agency candidates would be presented through the internal recruiting organization.
About IHerb

iHerb is on a mission to make health and wellness accessible to all. We offer Earth's best-curated selection of health and wellness products, at the best possible value, delivered with the most convenient experience.
We're the world's largest eCommerce platform dedicated to vitamins, minerals, and supplements, and other health and wellness products. For more than 25 years, we've been making it simple for people all over the world to purchase the highest quality products. From supplements to skincare to grocery items, we ship over 30,000 products, from over 1,200 brands direct to our customers in 185+ countries.
Our vision is to become the #1 destination for health and wellness across the world.
With a passion for wellness and a mind for innovative solutions, iHerb team members share a vision for a healthier world that drives them each day. Our 5 Shared Values unite our global team
Focus on the Customer

Empower Our People
Be Entrepreneurial & Pivot Quickly
Embrace Diversity & Inclusion
Strive for Simplicity

IHerb Benefits
At iHerb, we are dedicated to offering programs designed to help our employees and their families stay healthy, live well, and plan for their financial future. Built on a strong foundation, our programs provide options and upgrades with flexibility, protection, and security in mind. For the comprehensive benefits list, visit www.iHerbBenefits.com. For our international team members, you may be eligible for benefits depending on the country where you are employed. The Talent Acquisition Partner/local HR representative will go over the benefits you are eligible for.

iHerb is an Equal Opportunity employer. All qualified applicants will receive consideration for employment without regard to race, color, religion, sex, sexual orientation, gender identity, national origin, disability or veteran status. iHerb provides equal employment opportunities to all applicants for employment and prohibits discrimination and harassment.