Archived (not relevant)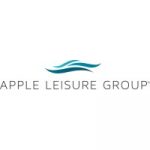 Sr Manager, Strategic Accounts
At Apple Leisure Group we care for people so they can be their best. We deliver distinctive experiences for our guests, while providing a world of understanding and care. We strive to be the first choice in vacation travel, enriching lives and uniting the world.
Grow your career as
Sr Manager, Strategic Accounts
within
Inclusive Collections
, one of our 14 industry-leading brands. In this role you will be responsible for managing relationships, deploying processes, promotions, and tactical ideas. The position will collaborate heavily with these partners while acting as the key liaison between hotels, Distribution, Sales & Marketing while provide ongoing communication, KPI development, tracking and training.
A successful Sr Manager, Strategic Accounts will:
Works with Director to establish and implement business strategies to align with HIC policies and objectives while optimizing relationships and maximizing partner revenue
Leads team to ensure they master complete understanding of each designated partner distribution through system, structure, policies, and operations to recommend solutions that enable each organization to maximize their potential within HIC
Act as first escalation point for Partner issues and determines next steps based on teams documented challenges and use this information to assist in continuing the development and best practices and guidelines for the partner and team
Creates strategy & incentivizes thru overrides for key strategic clients, maintains and manages override budgets and tracking to goals 
Work closely with the International Sales team to support the Global distribution approach with the relevant partnerships
Organize, schedule and Lead In destination and/or virtual Partner meetings as well as post mortem follow-ups
A successful Sr Manager, Strategic Accounts will have:
College Degree, Bachelor
Min 5 years of Manager level positions in the Travel Industry
Proficient in Microsoft programs
Ability and willingness to work in a fast-paced environment
As North America's only vertically integrated travel, hospitality and leisure management group, Apple Leisure Group is an industry innovator that combines the expertise of 14 leading brands. Our unique niche allows us the special opportunity to oversee every aspect of the travel experience, from the moment a guest books a trip to the time they return home. ALG consistently delivers exceptional value to travelers and strong performance to resort owners and partners by strategically leveraging the power of its portfolio of brands across five segments, comprising:
Vacations: The largest seller of vacation packages and charter flights in the U.S. for travel to Mexico and the Caribbean, moving approximately 3.2 million passengers annually through well-established vacation brands
Resort Brand Management: Management of 5-star and 4-star luxury resorts
Destination Management Services: Best-in-class destination management services provided by Hyatt Inclusive Collection and Worldstar®
Loyalty Program: Exclusive loyalty program Unlimited Vacation Club®
Technology Solutions: Innovative technology solutions provider Trisept Solutions®, connecting over 88,000 travel agents with leading travel suppliers.
To learn more about the Apple Leisure Group advantage, visit appleleisuregroup.com.
About Hyatt Inclusive Collection
Hyatt Inclusive Collection offers the luxury leisure market high quality Endless Privileges, UnlimitedLuxury and Unlimited-Fun vacations, where everything is included.
Our Values
At ALG, we call our employees Colleagues, because we are more than just employees. We care for people so they can be at their best, we provide a world of understanding and care, and we deliver distinctive experiences for our guests. Our Values, by which we operate:
Empathy
Integrity
Respect
Inclusion
Experimentation
Well Being
ALG's Commitment to Diversity & Inclusion
Living our purpose of caring for people so they can be their best means that we are committed to a workplace culture grounded in diversity and inclusion where Colleagues feel welcome and encouraged to fully participate in the organization. With the value of INCLUSION, we respect all the ways our Colleagues are individually unique and foster creativity and engagement in respectful environments.
Benefits At a Glance
We offer competitive salaries and a comprehensive benefit package to our U.S. based employees:
Medical, Dental and Vision Insurance
Basic Life Insurance
Short & Long Term Disability
Paid Parental Leave
Corporate Wellness Program
Travel Discounts & Deals
Paid Time Off & Holidays
401(k) Plan with Company Match
We are proud to be an EEO/AA employer M/F/D/V. We maintain a drug-free and tobacco-free workplace and perform pre-employment background checks.