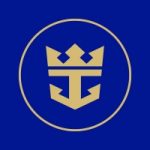 Sr. Manager, Global Email and CRM Marketing
Journey with us!
Combine your career goals and sense of adventure by joining our exciting team of employees. Royal Caribbean Group is pleased to offer a competitive compensation and benefits package, and excellent career development opportunities, each offering unique ways to explore the world.
The Royal Caribbean Group's Silversea Cruises brand has an exciting career opportunity for a full time Sr. Manager, Gobal Email and CRM Marketing on the Marketing Team reporting to the Sr. Director, Global Trade and Loyalty Marketing.
Silversea is the defining name in luxurious cruise travel by distinguishing itself in the ultra-luxury market with its elegant, all-suite ships, all-inclusive pricing, worldwide itineraries and genuine hospitality. We are proud of our reputation as the "World's Best" cruise line and seek individuals who take personal pride in their work to join our award-winning team.
This position will work on-site in Miami, Florida.

Position Summary


The Sr. Manager, Global Email and CRM Marketing oversees multichannel (Email and Direct Mail) marketing programs. The person in this role should be passionate about and possess the knowledge related to the whole email marketing process. This position supervises a team of email marketing professionals who develop, execute and analyze email campaigns. The Sr. Manager acts as functional expert regarding email channel including calendar/cadence management, email data, segmentation, deliverability, and user experience. The Sr. Manager will also be responsible for the data execution of the Direct Mail channel, including audience segmentation, data selection and data prep for delivery. The person in this position will provide recommendations on how to optimize both channels to the heads of Consumer and Trade Marketing based on key insights derived from the analysis. Working closely with other team members, the person in this position will contribute to the creation reporting dashboards and analysis that will help drive overall EM and Direct Mail strategy.
Essential Duties And Responsibilities

Oversee Silversea's email and direct mail campaigns on a Global level
Manage, coach, develop, mentor, and evaluate the email marketing team. Inclusive of 4-5 direct reports and possibly external contractors and freelancers.
Work with global stakeholders to develop and oversee the global email calendar.
Manage email marketing campaigns end-to-end and manage both email and direct mail campaign in terms of planning, targeting, set-up, testing, execution, reporting and optimization.
Simultaneously work to expand channels strategy & effectiveness, measurement capabilities, and data-driven decision-making practices to attain key growth and performance goals
Deliver reporting and insight that accurately and appropriately measures the performance of each email and direct mail campaign on a weekly, monthly, and annual basis.
Work to minimize list decay and unsubscribes while increasing the productivity of our email and direct mail sends.
Develop documentation and road maps for processes, A/B tests, and promotions that succeed through email or direct mail.
Ensure email messages are properly constructed to adhere to industry best practices and are optimized emails for deliverability, mobile rendering, open rates, etc
Oversee the email production process and creation of every email, ensuring flawless execution.
Drive the implementation of a QA for all versions of each email campaign, including rendering testing, to improve quality of emails
Stay current with best practices, strategies, and industry standards related to email and integrated marketing.
The measurement of the campaigns (both email and direct mail) includes the Booking value attributable to emails, and the ROI for the Direct Mail Channel
Manage relationships and budget with third-party vendors.

Qualifications, Knowledge And Skills

Bachelor's Degree in Business, Marketing, E-commerce, or related field.
A minimum of 7-10 years of progressive marketing experience, with 3-5 years in email marketing or direct response marketing disciplines. Experience with email marketing on a global scale is a plus.
Solid understanding of web metrics, email analytics, and ability to generate, analyze and interpret data
Excellent project management skills
Demonstrated skills with Excel (i.e. formulas, pivot tables, formatting, et al)
Experience building campaigns within enterprise-level marketing platforms such as Cheetah Digital, ExactTarget, Responsys, etc. is required
Proven track record in managing email marketing strategy design and execution.
Proven track record in digital marketing including email marketing, lead nurturing, marketing automation, and web analytics.
CRM experience in Retail or E-commerce industry is a plus.
Strong analytical skills.
Excellent communication skills.
Previous Management experience desired
Ability to work in a fast-paced, driven environment, implementing last-minute changes as needed
Demonstrated attention to detail
Ability to work self-directed, meet deadlines, manage multiple projects simultaneously, and review and analyze data

We know there's a lot to consider.
As you go through the application process, our recruiters will be glad to provide guidance, and more relevant details to answer any additional questions. Thank you again for your interest in Royal Caribbean Group. We'll hope to see you onboard soon!
It is the policy of the Company to ensure equal employment and promotion opportunity to qualified candidates without discrimination or harassment on the basis of race, color, religion, sex, age, national origin, disability, sexual orientation, sexuality, gender identity or expression, marital status, or any other characteristic protected by law. Royal Caribbean Group and each of its subsidiaries prohibit and will not tolerate discrimination or harassment.