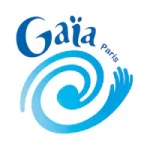 Specialized educator
Gaia-Paris, founded and supported by Médecins du Monde, is an association that manages two medico-social establishments (a CAARUD and a CSAPA) working in the field of harm reduction with drug users.
JOB DESCRIPTION :
The aim of the "Safer Consumption Room" project is to reduce mortality, morbidity, social exclusion and public order problems associated with drug use in the urban space of Paris. The scheme, which is run by educators, nurses, doctors and social workers, enables injecting drug users to consume while limiting the risks they take.
As part of a reinforcement of its activities, the association is looking for a specialised educator or an educational monitor. Under the responsibility of Gaia's management team, he/she will work in the "low-risk consumption room" project, integrated into the CAARUD of the Gaia-Paris association.
More specifically, he/she :
- Welcomes users, informs them of the SCMR's operating rules, and carries out the first interview and the inclusion questionnaire
-Intervenes in the different areas of the SCMR (reception, consumption room, rest, outside the room)
- Informs users about risk reduction related to drug use
- Respects people's practices (non-judgement, empathy and acceptance of use)
- Knows or is trained in counselling/active listening techniques
- Proposes and carries out rapid HIV screening tests, informs about the risks of contamination, follow-up and treatment
- Contributes to medical follow-up
- Directs users towards care structures, access to rights, help with accommodation, in conjunction with the care team and the social worker
- Distributes and offers the sterile equipment needed for consumption within the facility, and recovers used equipment
- Participates in the collection of data for the programme
- Promotes the organisation of discussion/self-help groups
- Provides guidance and injection support sessions
- Participates in outreach activities on foot and in the CAARUD mobile branch
- Contributes to setting up, tidying up and cleaning the facility
- Welcomes trainees, volunteers or workers from other SCMRs
- Informs users about HIV and hepatitis
- Takes part in weekly team meetings, daily debriefings and the monthly meeting/analysis of practices
- Participates in the reflection on the organisation of the room and applies the decisions taken by the team or requested by the management/coordination
- Respects the principles of confidentiality and non-dissemination of information


METHODS OF INTERVENTION :
- Daytime pedestrian patrols
- Evening and weekend work
EMPLOYMENT CONDITIONS :
Open-ended contract
PROFILE:
- Strong motivation to work with associations and to adhere to Gaia's values
-Experience in working with drug users
- Experience of working on the streets/marauding
-Experience of working with people in very precarious situations
-Knowledge of HIV and hepatitis
-Ability to work in a complex and changing environment
-Ability to set limits, a framework
-Ability to step back and question one's own practices
-Sense of teamwork (solidarity between colleagues)
-Calmness, humour, patience, rigour Welcoming manner
-Foreign language skills (knowledge of Russian would be a plus)
-Driving licence is a plus
INTERESTED ? Please send your application by email to jamel lazic, head of department.
Type of job : Full time, permanent contract
Salary : 2 364,00€ to 2 978,00€ per month
Benefits :
Transport
RTT
Meal voucher
Scheduling :
8-hour work periods
Daytime work
COVID-19 measures:
Wearing a mask, vaccination against covid 19
Job location: One workplace