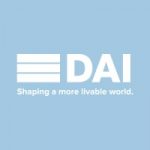 Specialist, Senior Specialist – Business Performance & Analytics
Job


Job Title
: Specialist (P5), Senior Specialist (P6) – Business Performance & Analytics
Department
: USG Business Transformation – Business Performance & Analytics
Reports to:
Associate Director, Business Performance & Analytics, USG Business Transformation
Work Location:
Bethesda, Maryland
Position Overview


The Business Performance and Analytics Team supports the delivery of the business analytics strategy aligned to USG Business Unit's growth strategy and improved business performance. Applying smart mining and statistical techniques to business performance data, the Business Performance and Analytics Team develops high fidelity data models that inform and support decision making across USG Business Unit.
The Specialist/Senior Specialist will be responsible for maintaining the Business Performance & Analytics data pipeline end-to-end, including ingesting, cleaning, mining, and analyzing data as well as visualizing and reporting insights to the USG Business Core Leadership Team and other stakeholders. The Business Performance and Analytics Specialist/Senior Specialist is expected to possess solid data handling and analytical skills, as well as knowledge of machine learning methods, to "slice and dice" the data to support operational improvements in line with USG Business Core Leadership Team's objectives. The Specialist/Senior Specialist will also be responsible for supporting the monitoring and analysis of the USG Business Unit's multi-year strategy. The Specialist/Senior Specialist may also provide ad hoc support to USG projects on short-term analytics or reporting needs as such opportunities arise.
This is a full-time position that requires authorization to work in the United States.
Responsibilities

Identify analysis requirements for the business analytics strategy and develop a roadmap to conduct analytical experiments with clearly defined timelines, priorities, and value-creation opportunities
Identify relevant data sources and access paths required to run the analytical experiments
Create a data repository by ingesting business performance data from multiple sources and applying data management best practices to prepare for analysis and reporting
Build and maintain data pipelines, models, reporting systems that support the business analytics strategy; Refine data models through multiple iterations; Clean, validate and triangulate data for uniformity and accuracy
Build visualization models that shows clear signals in the data and provide necessary support in communicating key insights to stakeholders within and across the business unit and the company
Utilize machine learning algorithms and models, to both structured and unstructured data to capture signals that translate into business insights and operational improvements
Support ad hoc data/reporting requests including designing, execution and managing the delivery process end-to-end
Maintain quality controls and departmental standards to ensure compliance with quality standards, organization expectations, and regulatory requirements
Provide necessary support in managing the quarterly data collection, analysis, reporting, and visualization activities related to the USG Business Unit's multi-year strategy.
Collaborate with systems teams within USG Business Transformation on systems upgrades and digital transformation efforts that are aligned to USG Business Unit's growth strategy


Additional Responsibilities Of The P6 Senior Specialist

Work end-to-end with little to no supervision and have greater autonomy in the design, execution, reporting, and communication around analytical products.


Additional Responsibilities As Deemed Necessary.

Qualifications & Skills

Minimum Requirements:

Grade P5: Minimum of 4 years of relevant professional experience in data science, business analytics roles, or related area, and a college degree. Equivalent combinations of education and experience will be considered.
Grade P6: Minimum of 5 years of relevant professional experience in data science, business analytics roles, or related area, and a college degree. Equivalent combinations of education and experience will be considered.
Deep knowledge of applied statistics and related methods such as statistical testing, regression analysis, etc.
Proficiency with data mining, predictive analytics, pattern recognition, and data handling/ETL techniques
Proficiency with Excel including advanced analytic functions, creative visualizations, data cleaning, transforming and powerful automation features. The candidate should have working knowledge of various Excel functionalities such as PowerPivot, Get and Transform, and DAX.
A deep understanding of Python programming, including knowledge of key libraries used for data manipulation, analysis, and visualization
Experience with using analytical concepts and statistical techniques: hypothesis development, designing tests/experiments, analyzing data, drawing conclusions, and developing actionable recommendations for business units
Critical thinking and the ability to translate business intelligence into powerful visualizations using tools, such as PowerBI and Tableau
Demonstrated emotional intelligence with empathy and strong interpersonal skills
Able and willing to travel to any country where DAI currently operates or may wish to operate barring times when DAI Global Security has deemed travel unsafe.
Able and willing to adjust work schedule, if needed, to support teams located in different time zones/countries.
Authorized to work in the United States.


Preferred Requirements:

A degree in Quantitative Methods, Business Analytics, Economics, Data Science, Big Data, Computer Science, or related field with excellent academic performance
Working knowledge of data science tools, methodologies, machine learning algorithms, and classification techniques
Familiarity and working knowledge of relational databases such MySQL, PostGRES, Microsoft SQL Server
Advanced knowledge of additional programming languages used for statistical analysis such as R, SAS, and SPSS
Strong business acumen
Previous experience with client/stakeholder management on data projects
Excellent written and oral communication skills with the ability to communicate information clearly and tailor communication style to diverse audiences
Understanding of USAID/USG policies, procedures, and regulations
Professional working proficiency in a second language (Spanish, French, Russian, or Arabic preferred). Experience living and working outside the United States.


Supervisory Requirements:


None
Compensation & Benefits:


At grade P5: For employees working the United States, the full-time equivalent annual base salary for this position is expected to be between $87,931 to $112,171.
At grade P6: For employees working the United States, the full-time equivalent annual base salary for this position is expected to be between $101,120 to $128,997.
Salary for part-time employees will be prorated based on actual hours worked. Actual offers will be based on several factors including, but not limited to, qualifications, relevant education, experience, skills, seniority, performance, and business or organizational needs.
Eligible U.S. based employees will be able to enroll in medical, dental and vision insurance, plus a 401(k)-retirement plan with a company match. Additionally, employees will be eligible for company-paid annual leave (vacation & holidays), sick leave, and parental leave, as well as short- and long-term disability coverage. Detailed information will be provided at the time a formal offer is extended.
For employees working outside of the United States, compensation and benefits will vary based on location.
Equal Employment Opportunity


All qualified applicants will receive consideration for employment without regard to race, color, religion, sex, sexual orientation, gender identity, national origin, disability, age, or status as a protected veteran.
DAI and its employees are committed to confronting discrimination in all forms, nurturing respect for our interpersonal relationships, and holding ourselves accountable for positive change within the company and in the communities, cultures, and countries in which we live and work. DAI is committed to attracting and retaining the best employees from all races, ethnicities, and backgrounds in our continued effort to become a better development partner.
DAI upholds the highest ethical standards. We are committed to the prevention of sexual exploitation, abuse, and harassment as well as other ethical breaches. All our positions are therefore subject to stringent vetting and reference checks.
DAI requires COVID-19 vaccinations subject to accommodation required by law.