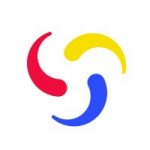 Specialist, HR Policies & Procedures Review – GL D – 3 years Defined Duration
Under the direction of the Manager, Rewards, Staff Relations and Workforce Planning, the HR Policies & Procedures Review Specialist will lead a project into a full revision of all HR Policies and Procedures to ensure these are fit for purpose to meet the emerging workforce and program needs of the organisation.
They will be responsible for the harmonization, alignment, creation and updating of the following Human Resources policies and procedures, including but not limited to:
HR Policy Framework
Employee Handbook
HR Practice Notes/Guidance documents
Service Now information including Frequently Asked Questions
All HR website content in conjunction with subject matter experts

The HR Policies & Procedures Review Specialist will also design the appropriate change & communication strategy for a successful implementation.
The HR Policies & Procedures Review Specialist is an expert in developing, writing and communicating HR policies and procedures in collaboration with subject matter experts within HR. They will possess strong all round communication and collaboration skills ensuring content alignment at all times to avoid any risk or exposure to the organization. They will be well versed on HR best practices from the private/public and international organization sectors.
Key Responsibilities
Under the direction of the Manager, Rewards, Staff Relations and Workforce Planning, the HR Polices & Procedures Review Specialist will be responsible for the following:
Review of the policies mentioned above;
systematically identifies the need for new and revised Staff Regulations and Rules, Administrative Directives, Information Circulars, etc. human resource policies and HR procedures tailored to the specific requirements and evolving needs of the organization;
Lead the continuous improvement of the Global Fund HR policies and procedures, ensuring a fair and reasonable working environment based on HR best practice in comparator organizations and within the context of the International Labour Organization Administrative Tribunal (ILOAT) and the Global Fund statutory requirements;
Ensure that the most current and relevant HR policies and procedures are available to HR staff;
Ensure that HR policies are easily accessible and understandable including on-line applications. They will update the Global Fund intranet and related website applications, ensuring it contains the requisite up to date information on HR policies and practices;
Ensures research, and evaluation is conducted on the regulations, rules, policies and procedures available in comparable organisations, and develops procedures and guidelines in consultation with relevant stakeholders, ensuring consistency with the Organisation's priorities, legislative framework, management objectives, in order to support programme delivery and promote efficiency and effectiveness in HR practices;
Work closely with the Legal Department to ensure that HR policies are underpinned by appropriate legal guidance and are in compliance with the by-laws and related instruments of the Global Fund;
Oversees the successful roll-out of policies and procedures, promoting the use of new processes, developing appropriate communication strategies to promote awareness, understanding and support for HR policies across management and staff
May design and deliver training and clinics on HR policies and practices, as necessary, in order to raise manager and staff awareness of existing policies and practices;
Ensure that HR policies are easily accessible to managers and staff, including through on-line applications. In this connection, regularly update the Global Fund intranet and related website applications and ensure that it contains the requisite up-to-date information on HR policies and practices; and
Review trends in HR policies in benchmark organisations to identify and implement best practice innovations.
Develop systematic feedback mechanisms for evaluating policy impact and effectiveness, and mechanisms for respective policy updates and changes, taken into account evolving organizational goals and needs.

Subject to change by the Executive Director at any time at his/her sole discretion.
Qualifications
Essential
:
Master's degree in human resources or law and/or equivalent discipline.

Desirable:
Membership of a recognized Human Resources body or institute

Experience
Essential:
At least 5 years of relevant experience in HR policy and procedure related activities;
Experience with Project and Change Management (certifications in these areas will be a strong asset);
Demonstrated strong values and professional integrity;
Proven strong track record in developing, drafting, implementing and explaining employment policies and practices;
Excellent understanding of the major facets of human resources practice, particularly how HR policies create/impact conditions for business success;
Demonstrated ability to integrate quickly and well into different organizational cultures;
Proven excellent written and oral communication skills with both internal and external audiences; particularly strong demonstrated ability to write clearly and concisely;
Strong interpersonal and team orientation skills and the ability to work with people from a wide variety of backgrounds with sensitivity and respect for diversity, and the ability to build trust and provide advice to different stakeholders.

Desirable:
Experience in HR policy and procedures in both the private and not-for-profit and private sectors, including international organizations;
Strong knowledge of ILOAT standards
Exposure to HR policy development in multicultural environments, especially developing countries;
Familiarity with comparative law and practice in the area of human resources, especially ILOAT jurisprudence.

Competencies
Languages:
An excellent knowledge of English and preferably a good working knowledge of French or one of the following: Arabic, Chinese, Russian, and Spanish. Knowledge of other languages would be an asset.
Job Family Functional Competencies:
Analytical – Level 2
Business – Level 2
Human Resources – Level 3
Multicultural – Level 2
Operational Policy – Level 2

Additional Role Specific Functional Competencies:
Policy subject matter expert
Strategic Agility
Project and Change Management
Design Engineering
Connecting externally
Subject matter expert
Investigative
Solutions integration
Systems thinking
Networked
Marketplace data and benchmark user

Organizational Competencies:
Global Fund Awareness – Level 2
Service Orientation – Level 2
Drive for Results – Level 2
Collaboration – Level 2
Interaction – Level 2
Adaptability – Level 2

The Global Fund recruits top-tier talent for our open positions, in support of our mission to end AIDS, tuberculosis and malaria as epidemics.
Explore our vacancies and apply on the Global Fund Careers recruitment system.
More information on working at the Global Fund is available on the Careers section of our main website.
Job Posting End Date
21 May 2023