Archived (not relevant)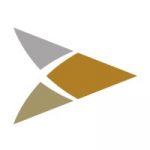 Specialist, Control – Project Manager – Enterprise Control Intelligence and Analytics
Job Description
Bring your ideas. Make history.
BNY Mellon offers an exciting array of future-forward careers at the intersection of business, finance, and technology. We are one of the world's top asset management and banking firms that manages trillions of dollars in assets, custody and/or administration. Known as the "bank of banks" - 97% of the world's top banks work with us as we lead and serve our customers into the new era of digital.
With over 238 years of rich history and industry firsts, BNY Mellon has been built upon our proven ability to evolve, lead, and drive new ideas at every turn. Today, we're approximately 50,000 employees across 35 countries with a culture that empowers you to grow, take risks, experiment and be yourself. This is what
#LifeAtBNYMellon
is all about.
We're seeking a future team member in the role of Specialist, Control - Project Manager to join our Enterprise Control Intelligence and team. This role is located in Pittsburgh, PA- Hybrid work model .
Enterprise Control Intelligence and Analytics (ECIA) is a newly formed group under Enterprise Chief Control Office (ECCO). The mandate for the team is to provide data driven solutions to assist the Enterprise-wide first-line of the defense control on Firm exposures. More specifically, provide Firm's senior managers, Risk control and Finance managers with Enterprise-wide reports on risk exposures resulted from unexpected events.
With the ever-increasing regulatory requirements and layered global complexity, managing the regulatory response across financial operational environments has become paramount. The driving force behind any response at scale are the presence of highly skilled and dedicated project managers. We're searching for a project manager to contribute to our operational regulatory response by managing the deployment of our data driven solutions. The ideal candidate will have experience in regulatory compliance, the financial services industry, and custody & treasury services products. They will have strong work plan development and progress oversight skills.
The ideal project management candidate will support 3 types of major activities in the Control Intelligence Team
Performing critical event management in support of the Enterprise Control Intelligence and Analytics (ECIA) critical business case forums, for example Global Sanctions Working Group
Coordinate the development life cycle and delivery of action-driven business intelligence and analytics
Leveraging project management tools and work products to assist and drive the business architecture development & target operating model implementation
In this role, you'll make an impact in the following ways:
Manage and oversee end to end project management activities such as project reporting, project planning, issue / risk identification and tracking, scope management, stakeholder, and relationship management and other project documentation preparation for projects of high business complexity (involving multiple systems interfaces that are highly visible to the organization)
Lead, motivate and inspire resources, internal & external to the team, required to deliver the project managing aspects of the project to ensure on-time completion according to specification
Develop, define, and execute project plans, schedules, and deliverables; identify & request needed resources for projects
Uses formal processes and tools to manage resources, risks, and changes
Prepare and present progress updates to appropriate management channels on a regular basis, ensuring the regulatory oversight we seek is achieved
Report and escalate progress/issues to management, as needed.
With minimal guidance, define, design, and implement process improvement initiatives by engaging with cross-functional teams.
Conduct research to inform and guide solutions. Employ a client-focused approach to drive adoption and utilization of business process re-engineering solutions.
Conduct analysis on business segments, competitive landscape, and industry environment to determine process recommendations and impact analysis.
Perform operating model reviews and facilitate redesign workshops
Conduct data driven root cause analysis & identify improvement opportunities/recommendations
Include implementation of execution tactics on all projects, specifically for the beginning/end of cycle reporting process (establish channels of communications between key stakeholders and management) as demonstrated in the Russian Sanctions Working Group
Maintain all required Project Management artefacts and follow industry best practices
Maintain compliance levels to demonstrate the adoption and usage of these work products & processes
Assist in the development of solutions relevant to the new Sanctions Target Operating Model and required regulatory responses
To be successful in this role, we're seeking the following:
Bachelor's degree, preferably in business management or a related discipline, or equivalent work experience required; advanced degree preferred.
5 - 7 years of related project and/or functional management experience; experience with technology or financial services industry preferred.
Project Management Professional (PMP) or Agile (SCRUM) certification is beneficial
Good stakeholder management skills and ability to provide requirement development oversight
Regulatory & compliance background with market & industry knowledge and analytical skills
Data analysis, consolidation, and reporting experience
Ability to perform process flow analysis and re-design
Ability to work with senior and executive management
Great presentation skills, ability to work and present to large teams of senior members of the organization. Strong written and verbal communication skills
At BNY Mellon, our inclusive culture speaks for itself. Here's a few of our awards:
Fortune World's Most Admired Companies & Top 20 for Diversity and Inclusion
Bloomberg's Gender Equality Index (GEI)
Best Places to Work for Disability Inclusion , Disability: IN – 100% score
100 Best Workplaces for Innovators, Fast Company
Human Rights Campaign Foundation, 100% score Corporate Equality Index
CDP's Climate Change 'A List'
Our Benefits
BNY Mellon offers highly competitive compensation, benefits, and wellbeing programs rooted in a strong culture of excellence and our pay-for-performance philosophy. We provide access to flexible global resources and tools for your life's journey. Focus on your health, foster your personal resilience, and reach your financial goals as a valued member of our team, along with generous paid leaves that can support you and your family through moments that matter.
BNY Mellon is an Equal Employment Opportunity/Affirmative Action Employer - Underrepresented racial and ethnic groups/Females/Individuals with Disabilities/Protected Veterans.
About Us
For over 230 years, the people of BNY Mellon have been at the forefront of finance, expanding the financial markets while supporting investors throughout the investment lifecycle. BNY Mellon can act as a single point of contact for clients looking to create, trade, hold, manage, service, distribute or restructure investments & safeguards nearly one-fifth of the world's financial assets. BNY Mellon remains one of the safest, most trusted and admired companies. Every day our employees make their mark by helping clients better manage and service their financial assets around the world. Whether providing financial services for institutions, corporations or individual investors, clients count on the people of BNY Mellon across time zones and in 35 countries and more than 100 markets. It's the collective ambition, innovative thinking and exceptionally focused client service paired with a commitment to doing what is right that continues to set us apart. Make your mark: bnymellon.com/careers.
Organization
Global Operations is a client-service-driven organization whose talented and engaged team is dedicated to providing the most competitive services with the highest standards of ethics, quality and efficiency to our clients worldwide.