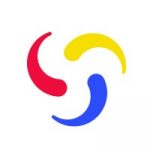 Specialist, Category Management, Sourcing Department – GL D
Formulate and implement innovative and comprehensive category strategies and deliver cost effective and efficient processes for the indirect & non-health spend of the Global Fund.
Be accountable for overall performance of the specific categories that are allocated and ensure alignment and adoption, where appropriate, with both internal processes/systems and the e-marketplace. Create the best possible value across the categories.
Key Responsibilities
Through a proactive and professional category management approach, lead specific categories to maximise value for the Global Fund through the identification and implementation of best practices in equipment, goods and services sourcing through:
oversee innovative sourcing strategies and implementation plans for each product category;
drive category management for addressable spend increasing penetration year over year;
implementation of supplier relationship management to deliver added value to the Global Fund;
establishment of links and facilitation into the e-marketplace.

Lead and manage the category specific content and processes for your specific categories:
understand penetration of spend and strive to improve it in line with prescribed KPI's for each category;
use your strategic category toolkit to identify areas of improvement that will add value to the Global Fund and its partners;
draw on catalogue based tools drawing on existing content from other agencies (UNOPS etc.);
determine which categories are "global" and negotiate global deals with suppliers and manufacturers in those.

Insure that the category process is followed as a key business process and engage the organisation to insure that sourcing is perceived as value adding business partner. Be an ambassador for Sourcing.
Be an active member of the Global Fund and wider sector Sourcing Community in order to develop thought leadership related to the identification, implementation and continuous improvement of:
category based sourcing best practices and structures;
concepts and processes that measure and continuously improve the relationship with; and the satisfaction of both internal and external complex customers and partners.

Proactively engage with key internal stakeholders to understand Opex and Investment budgets, contract commitments, & strategic plans, so that work plans can be effectively resourced and managed
Subject to change by the Executive Director at any time at their sole discretion.
Qualifications
Desirable:
Full Member of Chartered Institute of Purchasing & Supply (CIPS) or equivalent. Master's degree in business or similar
Experience
Essential:
High level of category management experience (typically 7/10 years min on indirect materials, in a category management structure, and strategic sourcing, working within a matrix organization. Private sector experience beneficial.
Full understanding of strategic procurement and category management methodologies and associated toolkits.
Capable of leading complex discussions and developing innovative commercial solutions for their respective categories that deliver significant value to the Global Fund.
Able to assert themselves with senior level stakeholders in a confident, collaborative and articulate manner.

Desirable:
Able to present convincing commercial arguments based on their level of experience, credibility and past achievements.
Competencies
Languages:
An excellent knowledge of English and preferably a good working knowledge of French or one of the following: Arabic, Chinese, Russian, and Spanish. Knowledge of other languages would be an asset.
Technical Competencies
:
Business Partnering
Business Process & Information Management
Procurement
Category Management
Project Management

The Global Fund recruits top-tier talent for our open positions, in support of our mission to end AIDS, tuberculosis and malaria as epidemics.
Explore our vacancies and apply on the Global Fund Careers recruitment system.
More information on working at the Global Fund is available on the Careers section of our main website.
Job Posting End Date
28 March 2023