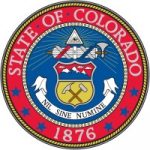 Special Populations Coordinator.
Department Information
This position is open to current Colorado residents only.
Please note: This recruitment may be used to fill multiple vacancies.
Work Unit
The Division of Economic and Workforce Support is responsible for ongoing implementation of an array of Adult Financial Assistance Programs (Old Age Pension, State Burial Assistance, Aid to the Needy Disabled, Home Care Allowance, and Colorado Supplement), the Colorado Works Program, Colorado Refugee Services Program, Employment First and other workforce development services. Adult Financial Assistance programs provide a safety net for elderly and disabled indigent adults. Colorado Works is the State's Temporary Assistance for Needy Families (TANF) Program; it is designed to assist participants to terminate their dependence on government benefits by promoting job preparation, work and marriage and to develop strategies and policies that focus on ensuring that participants are in work activities as soon as possible. The Colorado Works program, in its design, also promotes investment into capacity building and prevention work to strengthen families, provides for positive youth development and healthy relationships. The Supplemental Nutrition Assistance Program (SNAP, formerly known as food stamps) provides federal resources to states for the implementation of employment and training programs that help SNAP recipients gain or improve in employment, in order to reduce dependency on SNAP, known as the SNAP E&T program. Colorado Refugee Services Program (CRSP) ensures the resettlement of refugees in Colorado and promotes their advancement toward self-sufficiency and long-term integration into U.S. culture. CRSP serves all ORR-eligible populations—refugees, asylees, Special Immigrant Visa holders, victims of severe trafficking, Cuban/Haitian parolees, unaccompanied refugee minors, and certain Ameriasians. CRSP contracts with community-based agencies to deliver holistic services, including employment, education, health, and case management programming.
The programs operate in all counties in Colorado and are administered locally by the county departments of human/social services. The Division supervises county departments of human/social services in the administration of these programs and is responsible for assuring that all counties comply with the terms of their county policies and all federal and State statutes and regulations. Division staff write state-level policies and rules; train county staff on policies, procedures, and effective case management skills; provide technical assistance to counties on automated systems issues; work with the General Assembly on legislative and fiscal initiatives affecting programs operation; report to the federal government federal programs; monitor county performance; and allocate funds to the counties for their use in implementing the program. The Division is the primary link between the county departments of human/social services and the federal government on issues regarding welfare reform and disabled individuals receiving Supplemental Security Income (SSI). The Division also works closely with other Divisions and Offices within the Department, other State agencies, the General Assembly, the Governor's Office and client advocacy organizations in the implementation of welfare reform.
Opt in below to receive text message updates on CDHS recruiting events!
CDHSCareers
Description of Job
***This is a new TERM-LIMITED position with an anticipated end date of 9/30/2025 contingent upon funding; this position is Eligible for Full Benefits***
This position is eligible for hybrid work arrangements. Effective September 2023, employees may be required to report to the office at least 2 days a week. These arrangements are subject to change.
The Special Populations Coordinator is responsible for working with ORR eligible populations for whom ORR has designated specific funding such as Ukrainian or Afghan refugees as defined in PL 22-02 and 22-13, or populations arriving through non-Reception and Placement (R&P) modes. This position provides coordination and state support, including technical assistance, over the shoulder support, program information and clarification, and general program assistance to contractor staff responsible for administration and implementation of special population support and long-term refugee stability and integration programming. This position assists CRSP in ensuring compliance by contractors to federal and state regulations, CRSP expectations for the delivery of high-quality services, and contract terms and performance measures through monitoring, technical assistance, development of policies and protocols, and coordination and oversight. This position also serves as the primary staff contact on ensuring special population stabilization services targeted to refugees attaining self-sufficiency, long-term success, and ultimately, integration. This position reports to the Grants and Programs Manager.
Minimum Qualifications
Minimum Qualifications, Substitutions, Conditions of Employment & Appeal Rights
6 years of professional experience in public health, public policy, or refugee support services.
OR
Bachelor's degree from an accredited institution in a field of study related to the work assignment and two years of professional experience in public health, public policy, or refugee support services.
Substitutions
Additional appropriate education will substitution for the required experience on a year-for-year basis.
Preferred Qualifications
The following supplemental experience, competencies and abilities are highly desirable for this position and may be considered in selecting the successful candidate:
Ability to speak, read, and write in one or all of Dari, Pashto, Ukrainian or Russian
Experience working with diverse groups of stakeholders
Experience working with diverse colleagues and clients;
Experience implementing programs under a Two-Generational focus;
Experience in overseeing diverse programs and services;
Ability to rapidly adapt to changes;
Experience with interpreting policy and government regulations/statute;
Previous experience working with refugee support services
Conditions Of Employment
Standard background check.
This position may be required to travel as needed for offsite meetings, conferences and training.
Occasionally travel to meetings throughout the state.
Former State employees who were disciplinarily terminated or resigned in lieu of termination must (1) disclose that information on the application (2) provide an explanation why the prior termination or resignation should not disqualify the applicant from the current position, (3) provide the employee number from the applicant's prior State employment. Absent extraordinary circumstances, prior disciplinary termination or resignation in lieu of termination and failure to provide this information will disqualify the applicant from future State employment with CDHS.
Appeal Rights
If you receive notice that you have been eliminated from consideration for this position, you may file an appeal with the State Personnel Board or request a review by the State Personnel Director.
An appeal or review must be submitted on the official appeal form, signed by you or your representative. This form must be delivered to the State Personnel Board by email (dpa_state.personnelboard@state.co.us), postmarked in US Mail or hand delivered (1525 Sherman Street, 4th Floor, Denver CO 80203), or faxed (303.866.5038) within ten (10) calendar days from your receipt of notice or acknowledgement of the department's action.
For more information about the appeals process, the official appeal form, and how to deliver it to the State Personnel Board; go to spb.colorado.gov; contact the State Personnel Board for assistance at (303) 866-3300; or refer to 4 Colorado Code of Regulations (CCR) 801-1, State Personnel Board Rules and Personnel Director's Administrative Procedures, Chapter 8, Resolution of Appeals and Disputes, at spb.colorado.gov under Rules.