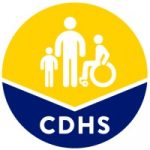 Special Populations Coordinator
Print (https://www.governmentjobs.com/careers/colorado/jobs/newprint/4037634)
Apply

Special Populations Coordinator
Salary
$53,484.00 - $78,276.00 Annually
Location
Denver, CO
Job Type
Full Time
Job Number
IHA 07062 5/10/2023
Department
Colorado Department of Human Services
Division
OES (Office of Economic Security)
Opening Date
05/11/2023
Closing Date
5/28/2023 11:59 PM Mountain
Description
Benefits
Questions

Department Information
This position is open to current Colorado residents only.
Please note: This recruitment may be used to fill multiple vacancies.
Work Unit


The Division of Economic and Workforce Support is responsible for ongoing implementation of an array of Adult Financial Assistance Programs (Old Age Pension, State Burial Assistance, Aid to the Needy Disabled, Home Care Allowance, and Colorado Supplement), the Colorado Works Program, Colorado Refugee Services Program, Employment First and other workforce development services. Adult Financial Assistance programs provide a safety net for elderly and disabled indigent adults. Colorado Works is the State's Temporary Assistance for Needy Families (TANF) Program; it is designed to assist participants to terminate their dependence on government benefits by promoting job preparation, work and marriage and to develop strategies and policies that focus on ensuring that participants are in work activities as soon as possible. The Colorado Works program, in its design, also promotes investment into capacity building and prevention work to strengthen families, provides for positive youth development and healthy relationships. The Supplemental Nutrition Assistance Program (SNAP, formerly known as food stamps) provides federal resources to states for the implementation of employment and training programs that help SNAP recipients gain or improve in employment, in order to reduce dependency on SNAP, known as the SNAP E&T program. Colorado Refugee Services Program (CRSP) ensures the resettlement of refugees in Colorado and promotes their advancement toward self-sufficiency and long-term integration into U.S. culture. CRSP serves all ORR-eligible populations—refugees, asylees, Special Immigrant Visa holders, victims of severe trafficking, Cuban/Haitian parolees, unaccompanied refugee minors, and certain Ameriasians. CRSP contracts with community-based agencies to deliver holistic services, including employment, education, health, and case management programming.
The programs operate in all counties in Colorado and are administered locally by the county departments of human/social services. The Division supervises county departments of human/social services in the administration of these programs and is responsible for assuring that all counties comply with the terms of their county policies and all federal and State statutes and regulations. Division staff write state-level policies and rules; train county staff on policies, procedures, and effective case management skills; provide technical assistance to counties on automated systems issues; work with the General Assembly on legislative and fiscal initiatives affecting programs operation; report to the federal government federal programs; monitor county performance; and allocate funds to the counties for their use in implementing the program. The Division is the primary link between the county departments of human/social services and the federal government on issues regarding welfare reform and disabled individuals receiving Supplemental Security Income (SSI). The Division also works closely with other Divisions and Offices within the Department, other State agencies, the General Assembly, the Governor's Office and client advocacy organizations in the implementation of welfare reform.
Opt in below to receive text message updates on CDHS recruiting events!
CDHSCareers
Description of Job
This is a new TERM-LIMITED position with an anticipated end date of 9/30/2025 contingent upon funding; this position is Eligible for Full Benefits


This position is eligible for hybrid work arrangements. Effective September 2023, employees may be required to report to the office at least 2 days a week. These arrangements are subject to change.
The Special Populations Coordinator is responsible for working with ORR eligible populations for whom ORR has designated specific funding such as Ukrainian or Afghan refugees as defined in PL 22-02 and 22-13, or populations arriving through non-Reception and Placement (R&P) modes. This position provides coordination and state support, including technical assistance, over the shoulder support, program information and clarification, and general program assistance to contractor staff responsible for administration and implementation of special population support and long-term refugee stability and integration programming. This position assists CRSP in ensuring compliance by contractors to federal and state regulations, CRSP expectations for the delivery of high-quality services, and contract terms and performance measures through monitoring, technical assistance, development of policies and protocols, and coordination and oversight. This position also serves as the primary staff contact on ensuring special population stabilization services targeted to refugees attaining self-sufficiency, long-term success, and ultimately, integration. This position reports to the Grants and Programs Manager.
Minimum Qualifications


Minimum Qualifications, Substitutions, Conditions of Employment & Appeal Rights
6 years of professional experience in public health, public policy, or refugee support services.
OR
Bachelor's degree from an accredited institution in a field of study related to the work assignment and two years of professional experience in public health, public policy, or refugee support services.
Substitutions


Additional appropriate education will substitution for the required experience on a year-for-year basis.
Preferred Qualifications


The following supplemental experience, competencies and abilities are highly desirable for this position and may be considered in selecting the successful candidate:
Ability to speak, read, and write in one or all of Dari, Pashto, Ukrainian or Russian
Experience working with diverse groups of stakeholders
Experience working with diverse colleagues and clients;
Experience implementing programs under a Two-Generational focus;
Experience in overseeing diverse programs and services;
Ability to rapidly adapt to changes;
Experience with interpreting policy and government regulations/statute;
Previous experience working with refugee support services

Conditions Of Employment

Standard background check.
This position may be required to travel as needed for offsite meetings, conferences and training.
Occasionally travel to meetings throughout the state.
Former State employees who were disciplinarily terminated or resigned in lieu of termination must (1) disclose that information on the application (2) provide an explanation why the prior termination or resignation should not disqualify the applicant from the current position, (3) provide the employee number from the applicant's prior State employment. Absent extraordinary circumstances, prior disciplinary termination or resignation in lieu of termination and failure to provide this information will disqualify the applicant from future State employment with CDHS.

Appeal Rights


If you receive notice that you have been eliminated from consideration for this position, you may file an appeal with the State Personnel Board or request a review by the State Personnel Director.
An appeal or review must be submitted on the official appeal form, signed by you or your representative. This form must be delivered to the State Personnel Board by email (dpa_state.personnelboard@state.co.us), postmarked in US Mail or hand delivered (1525 Sherman Street, 4th Floor, Denver CO 80203), or faxed (303.866.5038) within ten (10) calendar days from your receipt of notice or acknowledgement of the department's action.
For more information about the appeals process, the official appeal form, and how to deliver it to the State Personnel Board; go to spb.colorado.gov ; contact the State Personnel Board for assistance at (303) 866-3300; or refer to 4 Colorado Code of Regulations (CCR) 801-1, State Personnel Board Rules and Personnel Director's Administrative Procedures, Chapter 8, Resolution of Appeals and Disputes, at spb.colorado.gov under Rules.
Supplemental Information
How to Apply (https://cdhs.colorado.gov/information-for-job-applicants#how-to-apply)
The Assessment Process
For additional recruiting questions, please contact grace.healy @state.co.us.
About Us


If your goal is to build a career that makes a difference, consider joining the dedicated people of the Colorado Department of Human Services (https://www.colorado.gov/cdhs) (CDHS). Our professionals strive to design and deliver high quality human and health services that improve the safety, independence, and well-being of the people of Colorado. In addition to a great location and rewarding and meaningful work, we offer:
Strong, secure, yet flexible retirement benefits including a PERA Defined Benefit Plan or PERA Defined Contribution Plan www.copera.org plus 401(k) and 457 plans
Medical and dental health plans
Employer supplemented Health Savings Account
Paid life insurance
Short- and long-term disability coverage
11 paid holidays per year plus vacation and sick leave
BenefitHub state employee discount program
Employee Wellness program MotivateMe
Excellent work-life programs, such as flexible schedules, training and more
Remote work arrangements for eligible positions
Some positions may qualify for the Public Service Loan Forgiveness Program. For more

information, go to https://www.colorado.gov/pacific/dhr/student-loan-forgiveness-programs .
Our Values


We believe in a people-first approach: To serve the people of Colorado, we develop a culture and work environment that creates an energized, inspired, and healthy team capable of giving their best to Coloradans .
Balance creates quality of life: We want our team to be resilient through a supportive workplace that values flexibility, health and wellness, and employee engagement.
We hold ourselves accountable: We take responsibility through our actions, programs, and results for the state of health and human services in Colorado.
Transparency matters: We are open and honest with employees, our partners, the Coloradans we serve, and the public.
We are ethical: We abide by what is best for those we serve by doing what is right, not what is easy.
Collaboration helps us rise together: We work together with all partners, employees, and clients to achieve the best outcomes for Coloradans.
We are committed to increasing the diversity of our staff and providing culturally responsive programs and services. Therefore, we encourage responses from people of diverse backgrounds and abilities.
ADAA Accommodations: CDHS is committed to the full inclusion of all qualified individuals. As part of this commitment, our agency will assist individuals who have a disability with any reasonable accommodation requests related to employment, including completing the application process, interviewing, completing any pre-employment testing, participating in the employee selection process, and/or to perform essential job functions where the requested accommodation does not impose an undue hardship. If you have a disability and require reasonable accommodation to ensure you have a positive experience applying or interviewing for this position, please direct your inquiries to our ADAAA Coordinator, Nancy Schmelzer, at cdhs_ada@state.co.us or call 1-800-929-0791.
~THE STATE OF COLORADO IS AN EQUAL OPPORTUNITY EMPLOYER~ (https://cdhs.colorado.gov/information-for-job-applicants#eoe)
Toll Free Applicant Technical Support
The State of Colorado offers permanent employees a variety of benefits including medical, dental, life and disability insurance, as well as a comprehensive leave program. Please click the following link for detailed information: www.colorado.gov/pacific/dhr/benefits
Please note that each agency's contact information is different; therefore, we encourage all applicants to view the full, official job announcement which includes contact information and class title. Select the job you wish to view, then click on the "Print" icon.
01
If you are a current or former State of Colorado employee, please list your employee number (starts with 997...). Failure to provide this requested information may render your application incomplete, and you may no longer be considered for the position.
02
Former State employees who were disciplinarily terminated or resigned in lieu of termination must disclose the information on the application. In the space below, please provide an explanation as to why the prior termination or resignation should NOT disqualify your application from the current position.
03
The bottom of this job announcement provides links to additional information on how to apply, the assessment process, toll free applicant technical support, and about how the State of Colorado is an equal opportunity employer. Please acknowledge below that you have read the information provided in these links.
This information is available to me and I have read this information.
I am unable to access the links with this information on the job posting. (If you select this option, please contact the recruiter, whose information is listed on this announcement, so that they can send this information directly to you.)

04
For refugees who have arrived in Colorado within the last year, what are gaps you feel exist in available services? What needs to you feel are going unaddressed, and how would you address them?
05
Please describe your experience implementing or overseeing new programming for a diverse population? In addition, address if you have experience developing program goals, and managing towards outcomes.
06
Please explain your experience in coordinating diverse programs across a wide geographic range. How do you stay in communication with all service providers to ensure client needs are being addressed?
07
Why are you the best fit for this role?
08
Your legal name is used in the hiring process for background checks. Did you use your full legal name in your application?
09
This position is term-limited anticipating to end 9/30/2025. Are you still interested in moving forward in the recruitment process?
Required Question
Agency
State of Colorado
Department
Colorado Department of Human Services
Address
1575 Sherman St. Denver, Colorado, 80203
Phone
303-866-7100
Website
https://cdhs.colorado.gov
Apply
Please verify your email address Verify Email