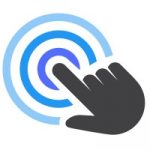 Special Education Communication Behavior Teacher – 1.0 FTE (Temporary) – Jason Lee K-5
Posting Timeline
Proof of full COVID-19 vaccination is considered a minimum qualification requirement for PPS job applicants and this proof will be requested during the hiring process.
This job is open until filled. Applications will be reviewed as received. Portland Public Schools reserves the right to make a hiring decision at any point during the posting period.
Position Details
Portland Public Schools (PPS) is seeking talented people from diverse backgrounds and experiences to lead change and inspire PPS students. At PPS, every employee, despite having different roles, is an educator. We hope to attract talented educators who model the core PPS Educator Essentials. With the District's focus on eliminating systemic racism and its adverse impact on student learning, we seek to hire individuals who bring to our district a deep commitment to racial equity and social justice. Non-Discrimination / Anti-Harassment Policy
SPECIAL EDUCATION MISSION STATEMENT:
As a department, we are committed to reversing the trend of isolation and segregation of students with disabilities by ensuring all students have access to high quality instruction responsive to their needs and delivered by effective and culturally responsive educators within the Least Restrictive Environment. Our primary focus is to build capacity and to support staff members district wide to ensure effective instruction is the predictor of student outcomes.
POSITION SUMMARY:
Position serves students who have significant socialization, behavioral, and sometimes developmental needs related to communication and sensory challenges. Academic instruction is provided at students' instructional levels. Students have access to supplemental curriculum in social skills, behavioral training, and cooperative play and communication skills. Students learn strategies to address their communication, behavior, and sensory needs. Related services and assistive technology are integrated throughout the school day consistent with each student's IEP. Students have the opportunity to participate in general education experiences.
Teacher in this classroom will provide students on IEPs with characteristics of Autism Spectrum Disorder with teaching skills in the following areas: academics, functional daily routines, behavior/self-management, social interaction and communication. Assessment and instruction to students in the subject area or grade level by teaching skills, content, and critical thinking. All instruction is tied to district and state performance standards. Assessment is continually used to adjust, inform, and differentiate instruction to meet the needs of a wide range of students who have diverse modes of learning, and are served by Individual Education Plans.
KEY RESPONSIBILITIES:
Develop and manage Functional Behavior Assessments & Behavior Intervention Plans. Train staff on appropriate interventions.
Manage classroom activities and schedules, specify student objectives.
Communicate with Multi-Disciplinary teams including parents.
Develop individual set of materials including Boardmaker.
EDUCATION AND TRAINING:
Incumbents must be properly licensed by the Teacher Standards and Practices Commission for assignment as a Professional Educator - Teacher.
MINIMUM QUALIFICATIONS:
Background/experience with students with severe developmental delays.
Current pediatric CPR credential or willing to receive training as soon as possible.
Oregon TSPC License with Handicapped Learner or Special Education: Generalist endorsement.
PREFERRED QUALIFICATIONS:
K-8 - Elementary Multiple Subjects endorsement preferred
HS - Endorsements for all content instruction areas.
Training and/or experience in a similar classroom setting.
Bilingual/Bi-Cultural Chinese, Russian, Somali, Spanish, and Vietnamese applicants are highly desirable.
EMPLOYMENT STANDARDS:
Knowledge of:
Academic achievement standards that align to district goals and create a comprehensive, rigorous and coherent curricular program.
Research-based instructional strategies and models for improving instructional practices.
Existing and emerging education and instructional technologies and software.
Ability to:
Advocate, model and implement Portland Public School's Educational Racial Equity policy.
Demonstrate preparation and skill in working with students from diverse backgrounds.
Instruct and monitor students in the use of learning materials and equipment.
Manage student behavior and maintain discipline in accordance with school, district and state policies, procedures and laws.
Assign and grade class work, homework, projects, tests and assignments.
Establish and communicate clear objectives for all learning activities.
Prepare classroom for class activities.
Provide a variety of learning materials and resources for use in educational activities.
Plan, prepare and deliver lesson plans and instructional materials that facilitate active learning.
Communicate effectively both orally and in writing.
Encourage and monitor the progress of individual students and use information to adjust teaching strategies.
Provide appropriate feedback on work.
Encourage parent and community involvement.
Provide student information to authorized individuals in a timely manner.
Participate in appropriate professional growth and extracurricular activities.
Establish and maintain cooperative and effective working relationships.
Utilize relevant technologies to support and differentiate instruction.
Welcome and empower students and families, including underrepresented families of color and those whose first language may not be English, as essential partners in student education.
Maintain accurate and complete records of students' progress and development.
Update records accurately and completely as required by laws, district policies and school regulations.
Prepare required reports on students and activities.
Participate in department, school, district and parent meetings.
Communicate necessary information regularly to students, colleagues and caregivers regarding student progress and student needs.
Observe and evaluate student's performance and development.
In addition to a competitive salary schedule, retirement and healthcare benefits package, PPS offers a variety of additional benefits for educators*, some of which are based on eligibility requirements:
In addition to sick leave, educators receive 3 personal/emergency and 5 family illness leave days per school year
Professional Development Days + Funds
Professional Growth - potential to move along the salary scale throughout the school year after completion of additional credits
Tuition Reimbursement
Multilingual stipend, if eligible
University Voucher Program
this applies to regular educators, half-time or greater.


ENDORSEMENT REQUIREMENT: Special Education - Generalist
COMPENSATION: $50,020 TO $97,333 (Annual salary based on 1.0 FTE)
WORK YEAR: 192 days
FTE: 1.0 (Temporary for the 22-23 SY)
Benefits Information
Portland Public Schools (PPS) offers several competitive and comprehensive benefit packages to employees. Fringe benefits include medical, dental, vision, prescription, life and disability insurance, employee assistance program, 403(b) retirement savings plan and various leave and professional development programs. Depending on the insurance option selected by the employee, there may be an employee contribution toward insurance.
Portland Public Schools is a public employer and participates in the Public Employees Retirement System (PERS/OPSRP). Eligible employees are required by statute to contribute 6% of salary on a pre-tax basis to OPSRP/IAP, after serving six months under a PERS employer.
For more information about additional benefits or compensation options by employee group, please visit our website at: https://www.pps.net/Page/1635