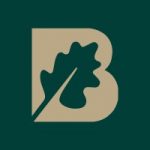 Spa Operations Manager
·Exciting, unique, and highly acclaimed Spa in central London is looking for a dedicated Spa Operations Manager to lead our professional and friendly team. The Operations Manager is required to run all aspects of day-to-day Spa management. www.gobanya.co.uk in London since 2012.
What we offer:
·Competitive salary + performance bonus
·Excellent career opportunities within the company's fast growth and development with new branches opening in the UK and Internationally
·Sponsorship for Skilled Worker available for the right candidate
Essential duties:
·Leading the team and managing all aspects of the Spa's day-to-day operations
·Empowering employees to provide excellent customer service
·Managing staff rota, staff hiring, appraisal and training
·Reviewing and implementing operational procedures and motivational schemes
·Managing Health and Safety including fire safety, licenses, F&B and hygiene
·Maintaining the facilities and equipment in good working order and condition
·Insuring high standards of cleanliness and maintenance
·Liaising with the Marketing Manager and achieving the business objectives for the Spa
·Achieving the business objectives for the Spa, growing of loyal customer base
·Managing operational costs
·Reporting to Managing Director
Key Skills:
·Excellent command of the English language is a must as our customers are Londoners from all walks of life and suppliers / strategic partners are English speakers. We do value if you speak Russian fluently as well as any other European languages.
·Excellent communication skills
·Customer Service skills
·Good organisational and time management skills
·Open-minded and warm Personality
·Strong leadership and motivational skills
·Ability to remain calm under pressure
·Ability to delegate appropriately
·Previous Spa, Hotel or Restaurant Management experience
·Passion for the Hospitality industry
To apply for this job please visit LinkedIn.