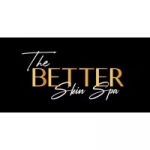 Spa Administrator
Title: Spa Administrator
Location Bellevue, WA
Job Type: Full-Time/Part-Time
About the Company: The Better Skin Spa is a luxury spa that offers a range of treatments to help clients look and feel their best. We aim to provide exceptional service and a relaxing atmosphere to ensure our clients have an unforgettable experience.
About the Role: We are currently seeking a highly organized and motivated individual to join our team as a Spa Administrator. The ideal candidate will exemplify excellent communication skills, strong background in customer service, and the ability to manage operations at the spa. The successful candidate will be responsible for managing the day-to-day operations of the spa, ensuring a smooth and efficient workflow, managing staff schedules, and maintaining a high level of customer satisfaction.
Responsibilities
Greeting clients and providing exceptional customer service
Answering phone calls and responding to emails
Handling customer inquiries, resolving complaints, booking appointments and managing the schedule
Providing accurate information about our services and products
Managing day-to-day operations, coordinating staff schedules of the spa
Maintaining a clean and organized front desk and other areas
Maintaining inventory and ordering supplies as needed
Maintaining accurate records of client information and purchases
Managing vendor relationships and negotiating contracts
Training and supervising staff, creating educational documents
Creating and implementing marketing and promotional campaigns
Requirements:
Excellent communication and interpersonal skills
Exhibit strong sales ability
Thorough attention to detail, organizational skills, and punctuality
Ability to work independently and as part of a team (Team Player)
Ability to work flexible hours, including evenings and weekends
Proficient in Microsoft Office Suite and computer skills
Experience with spa software systems is a plus
Qualifications:
At least 2 years of experience in a customer service and/or hospitality role required 1-3 years of experience in an administrative or managerial role preferred Experience in the spa, health/wellness industry preferred
Associate's degree in Business Administration, Hospitality Management or related field preferred Bi-lingual skills are preferred, Russian and Ukrainian languages are a plus
If you are a self-starter with a positive attitude who is looking for a challenging and rewarding career in a customer- focused environment, we encourage you to apply for this exciting opportunity. Please submit your resume and a cover letter highlighting your relevant experience and why you are interested in this position. We thank all applicants for their interest, however only those selected for an interview will be contacted.
To apply for this job please visit LinkedIn.