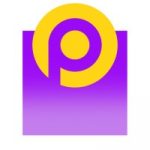 Software Engineer (Co-Founder & CTO)
Young validated German start-up seeks extremely talented Java and JavaScript developers and a CTO (co-founder) to help modernize stationary retailers and help them set foot in the digital age. Relevant skills and work experience are less important than having the right personality, mindset, and dedication. But you should still possess a BS, MS, or PhD in Computer Science or the equivalent. Top-notch communication skills, flexibility, and an entrepreneurial mindset are also essential.
Expect smart, talented, dedicated, and interesting co-workers. You should preferably be currently living or planning to move to Germany. Full-time and part-time are currently both possible. Our team is both cross-functional and cross-cultural. We speak German, English, Russian, and Serbian.
Your compensation will include meaningful equity ownership whether you become a co-founder or an early employee.
To apply for this job please visit LinkedIn.