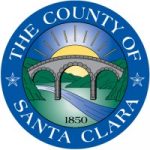 Social Worker III – Social Service Agency – DAAS
Description
Under general direction, provides skilled social work services to cases requiring maximum service, and involving a variety of complex social problems and treatment plans.
Watch this video to learn more about Social Services Agency: bit.ly/SSAytvideo
Why join the County of Santa Clara? bit.ly/SCC-Join-Us
Apply Here: https://www.governmentjobs.com/careers/santaclara/jobs/3903253/social-worker-iii-social-service-agency-daas?category%5b0%5d=Social%20Services&sort=PositionTitle%7cAscending&pagetype=jobOpportunitiesJobs
This list will be used to fill any current or future vacant positions in In-Home Supportive Services (IHSS), or Adult Protective Services (APS) within the Social Services Agency, Department of Aging & Adult Services (DAAS). Social Worker III's in these departments provide services to elder, disabled, and/or dependent adults.
In the IHSS program, Social Worker III's may be assigned to case carrying assignments, evaluating and assessing yearly service needs based on Medi-Cal, Medicare, and SSI eligibility. Candidates must be able to conduct field visits to complete initial and yearly reevaluations of client's service needs.
In Adult Protective Services (APS) program, Social Worker III's may be assigned to receive, assess, and document reports of Elder or Dependent Adult abuse and neglect, investigate allegations, and document case-related activities. The ability to apply critical thinking skills and to develop professional collaborative partnerships with multi-disciplinary teams, county and community programs and law enforcement agencies are highly desired. A Master's Degree in Social Work is preferred for Social Worker III positions in APS.
Bilingual candidates and those with a cultural competency in serving persons with diverse backgrounds, including Latino, African and Asian Ancestry are encouraged to apply. If you speak a second language fluently (i.e., Vietnamese, Mandarin, Russian, Spanish, etc.), please specify that on your application.
The ability to speak fluently (speak, read & write) in the chosen language will be tested. Candidate must take and pass the required language fluency examination (i.e., ability to speak, read and write Spanish) for the specified language skill on your application (extended offer is contingent upon passing all pre-employment requisites - language certification and background check). For bilingual positions, we offer bilingual pay differential.
Employment Standards
Possession of a Master's degree in Social Work preferred or possession of a Master's Degree in Behavioral Science, Counseling, Education Counseling, Gerontology, Marriage and Family Therapy, Nursing, Psychology, Social Psychology, Vocational Rehabilitation or equivalent titles to the above degree from an accredited college.
AND
Three (3) years of social work experience of which two (2) years are equivalent to a Social Worker II in Santa Clara County.
OR
Possession of a Master's Degree in Social Work, as a Title IVE student
AND
Two (2) years of experience equivalent to the classification of a Social Worker II in Santa Clara County.
Master's degree in Social Work may be required by statute for certain positions.
Possession of a valid California driver's license prior to appointment and the ability to qualify for and maintain a County Driver's permit.
COVID 19 Level: High Risk