Archived (not relevant)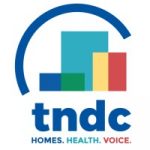 Social Worker II (Family Portfolio)
Organization Overview
Mission: Tenderloin Neighborhood Development Corporation (TNDC) provides affordable housing and services for low-income people in the Tenderloin and throughout San Francisco, to promote equitable access to opportunity and resources.
Established in 1981, TNDC has grown to employ over 450 staff, to develop, own, manage, and provide supportive services in 44 properties that offer deeply affordable housing for nearly 6,100 tenants, and to expand its work in community organizing, food security and afterschool programming. TNDC is viewed as a trusted and well-organized community ally locally and a practice leader nationally. In San Francisco, TNDC envisions diverse communities where people with low incomes can fulfill their potential and meet their basic needs. In the Tenderloin, TNDC stands as a catalyst for advancing community interests and a force for expanding the choices that enhance livability, such as housing, employment, education, food, cultural activities, and open spaces.
TNDC values are:
Integrity
,
Excellence
,
Inclusion
,
Collaboration
and
Equity
Summary
Under the general direction of the Social Worker/Site Supervisor, the Social Worker II is responsible for assisting tenants with housing stabilization and retention by providing outreach, advocacy, information, and referrals to existing off-site providers. Depending on the location language proficiency in Cantonese, Mandarin, Russian or Spanish verbal, reading, and writing skills may be required.
TNDC is invested in the professional growth and development of all supporting staff in the Tenant and Community Services Department- Social Work Unit who are eligible to pursue their LCSW, LPCC, and MFT Licenses. This support is demonstrated by entering into agreements with private Clinical Supervisors, providing pre-approved work time for staff to receive private Clinical Supervision, and offering financial resources for many costs associated with licensing requirements. Details to be provided upon hire.
Essential Duties
Assertively and regularly outreach to all assigned tenants.
Identify tenants in need of services and maintain awareness of tenant's overall health status; including but not limited to specific medical, mental health, and substance use needs.
Complete comprehensive Intakes and Assessments with assigned tenants.
In partnership with each assigned tenant, establish an Individualized Service Plan that outlines tenant driven goals.
Actively follow-up with all Individualized Service Plans to assist tenants to achieve their self-identified goals.
Provide assigned tenants with case-management and supportive counseling services.
Provide housing stabilization, retention and eviction prevention services.
Provide tenants with information and referrals to off-site service providers in the community.
Actively follow-up with all referrals to ensure tenants are linked to referral service providers.
Provide crisis intervention, conflict resolution.
Provide up to 30-days of after-care to assigned tenants who move-out.
Organize and facilitate community-building activities including but not limited to; produce drops, cultural celebrations, large and small group social events, holiday celebrations, skill building workshops, and informational workshops.
Serve as liaison/advocate for tenants with Property Management and off-site service providers.
Attend all weekly meetings with assigned Property Management staff.
Provide permitted follow-up information to Property Management staff as needed.
Attend all regularly scheduled meetings.
Attend all on-site Property Management facilitated Tenant Meetings.
Develop new resources and relationships with outside service providers.
Attend monthly off-site community meetings as assigned.
Comply with all protective services reporting procedures.
Maintain accurate and up-to-date records and files on all tenants receiving services.
Compile monthly statistics and enter all service information into a database regularly.
Carry and respond promptly to cell phone calls daily and provide 24-hour, on-call support to buildings for one week at a time, on a rotating basis.
Other duties as assigned.
Required Skills
Knowledge of and sensitivity to issues of homelessness.
Ability to handle a variety of tasks simultaneously.
Computer proficiency: Microsoft Word.
Excellent crisis intervention skills.
Initiative and creativity.
Excellent organizational and time management skills.
Demonstrated capacity to work with a culturally diverse, low income population.
Ability and willingness to maintain confidentiality.
Attention to detail.
Minimum Qualifications
Bi-lingual: Cantonese/English, Mandarin/English, Russian/English or Spanish/ English or English only
Bachelors Degree in Social Work or related field.
Two years of experience providing direct services to very low-income populations in urban settings.
Two years of experience providing direct services to individuals with substance use and mental health issues and/or individuals with co-occurring disorders.
Two years of experience linking individuals to agencies to meet their medical, mental health and other service needs.
One year of experience providing services to Seniors.
Preferred Qualifications
Experience working within a Harm Reduction Model.
Experience working in a Permanent Supportive Housing setting.
Experience providing housing stabilization, housing retention, and eviction prevention services.
Tenderloin Neighborhood Development Corporation is an Equal Opportunity Employer.
In compliance with the San Francisco Fair Chance Ordinance (August 13, 2014), all qualified applicants with criminal histories will be considered for the position.