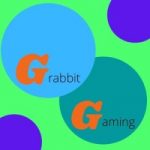 Social Media Marketing Manager
A client is looking for an expert in Social Media traffic generation for a Curacao casino/sportsbook brand(s)
The role is to build and lead a small team who can execute current and innovative strategies to generate traffic for the brand. The key point is that you are experienced in exactly generating traffic via Social Media for a current gambling brand licensed via Curacao.
You will work with a leading brand using a premium domain, multi language, multi region site, with an international workforce and a 30 year history in Online Gambling.
The person will build a team and strategy to execute Social Media advertising in target markets, and is able to understand how to overcome the challenges of advertising rules from Social Media companies, markets, licences to produce results quickly via, but not limited to:
Facebook, Instagram, Tik Tok and Youtube Twitter Adverts.
The role will be well rewarded, with excellent salary and benefits and the chance to work with a company which thinks long term with its strategy, team and vision.
The role is remote, but can be office based in certain locations.
Languages: Ideally English, Basic/Intermediate Russian/Ukraine considered.
To apply for this job please visit LinkedIn.