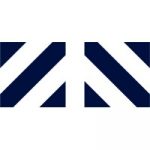 Social Media Manager, Russian/English Language (London/Tbilisi/Warsaw/remote)
Introducing Zinc Network


Zinc Network is an international development agency headquartered in London and with offices in Washington, D.C., Tbilisi and Warsaw. We're on a mission to achieve meaningful, measurable change through communications, technology, and behavioural science. We are a B-Corp certified, ethical business with 80+ team members from diverse professional and cultural backgrounds. We work with a broad range of governmental, NGO and private sector clients.
We conceptualise and create award-winning programs, interventions, and campaigns that change the way that people think, feel, and behave about some of the world's most complex social issues including disinformation violent extremism, poor governance, online safety and gender-based violence.
Description


We are looking for a Social Media Manager (SMM), preferably with a media or journalism background, to work on a project supporting the development of independent media outlets across the Baltic States. This role is for an initial six-month contract, with scope for extension.
About The Role


The SMM's main role will be to act as a social media consultant for a number of independent media outlets across Latvia, Lithuania and Estonia. You'll have opportunities to use your experience of working with different platforms to help shape the channel, content and growth strategies for these groups, passing on your knowledge to teams with a wide spectrum of knowledge and expertise. The ultimate goal is to help these teams to build their own long-term capacity across digital work. The role requires significant amounts of independent work, conducting conversations and sessions with the groups in the Russian language – as well as collaboration with the wider, English-speaking Zinc Digital Marketing team, headquartered in London but with staff across Europe. Strong technical, communication and organisational skills are a must across the work associated to this role.
The role requires an understanding of, and passion for, Zinc's overarching commitment to data-driven strategy, digital innovation, and capacity building and improvement of the knowledge of both our own teams and partners. An up-to-the-minute understanding of all things digital, and the ability to turn that knowledge into recommendations for content creatives, producers and strategists is key.
Requirements

What we'll need from you

Auditing, reviewing and analysis: Assessing the current capabilities of our partner's digital channels, including content formats and themes, engagement and audience interaction and involvement, before making recommendations for improvements that can be incorporated into wider content strategy
Capacity building: Developing and presenting required training to partner outlets and their digital teams, followed by embedded mentoring to implement recommendations
Reporting: Analysing performance of content, evaluating results and making recommendations for improvements
Social media management: Building partners capacity by supporting them create content calendars, posting/scheduling content, monitoring and responding to comments, tracking performance and optimising accordingly, and, where appropriate, helping to build and develop new accounts
Paid social expertise: Assessing performance of ads, both in real-time and post-campaign, making optimisations and recommendations for future improvement
Strategy development: Creating content, paid and distribution strategies for partner campaigns – including channel and placement recommendations, guidelines on formats and content best practice, audience targeting, budgeting and MEL
Content ideas: Where relevant/appropriate, working alongside our creative and strategy teams to develop ideas for content threads and campaigns


While the majority of these responsibilities will be carried out with our partners in the Baltics, in Russian language, they will also be required across our wider portfolio of work
, in English.
Experience:

Essential:

Working knowledge of Facebook, Instagram, YouTube, TikTok and Telegram, preferably in a news environment
Experience of auditing and assessing social media channels and websites
Experience of developing and presenting digital training across a wide range of areas, including but not limited to: social media best practice, advertising and analytics
Experience of creating digital strategies based on working campaign objectives or goals
Experience of planning, implementing, monitoring and optimising paid social campaigns
Experience of creating performance reports in Word and PowerPoint formats
Fluent English and Russian speaker
Excellent communication and interpersonal skills


Desirable:

Demonstrable experience of working on social media accounts and/or websites within the media industry
Experience identifying and strategising with influencers
Working knowledge of additional social platforms including Twitter, VK, OK and Snapchat
Experience of creating social media content on platforms such as Canva and Photoshop
Understanding of SEO and web analytics principles


Area of Selection


We're committed to hiring a diverse workforce from different professional and cultural backgrounds, and to that end we encourage a variety of people to apply to join our company to represent the diverse range of subjects associated with our projects.
Conditions of Employment


Candidates who receive a job offer will be required to:
Disclose any previous disciplinary action against them resulting from a substantiated safeguarding (including any breaches involving trafficking- related activities) or workplace investigation.
Undergo background checks including employment verification, sexual offender registry (as available), identity confirmation, and anti-terrorism vetting.


How To Apply


Please include a cover letter stating how you meet each of the requirements.
If you require an accommodation to be made at any point throughout the recruitment process, please contact HR@zincnetwork.com