Archived (not relevant)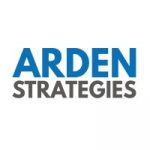 Social Media Manager
We are looking for social media community managers to join a small, dynamic team developing engaging social media campaigns for international projects.
About us
We are a London based consultancy specialising in strategic advisory, communications and international elections. We offer insight, advice, and support based on our shared values to corporates, candidates and governments from across the world.
About you
You'll be joining a small, passionate international team, so you'll need to work well independently and have the ability to translate basic briefs into dynamic and compelling content. We're a multidisciplinary team so we are looking for people with diverse skills and backgrounds to join us, but you should have a strong interest in current affairs and/or politics.
You'll need excellent written and verbal English skills, and as you'll be working remotely you'll need access to a remote working setup during UK hours.Proficiency in Ukrainian and/or Russian is not essential but would be an advantage.
The role
You will be responsible for running and managing large social campaigns across major social media platforms, reporting on findings and advising on advising on learnings to establish and grow the project's social media presence.
Requirements:
Strong experience of running large paid social media campaigns
Experience of managing and moderating organic social media channels
Excellent verbal and written English skills, including demonstrable writing and editing experience for social media, with the ability to with the ability to adapt communication and tonality for various audiences and turn complex issues into succinct, compelling content
Experience of community management
A developed news sense and interest in current affairs and/or politics, with the ability to respond creatively to the news agenda and contribute content ideas
Experience of establishing new brands on digital channels and rapidly scaling those accounts to construct an impactful digital presence
Desirable:
Experience creating engaging video content
Understanding of press and communications, and political and cultural sensitivity
If you don't exactly meet these skills, we still want to hear from you! Tell us about your skills and experience, and how you could contribute to our team by email a CV to info@ardenstrategies.com.
We are also hiring video editors – email us for details.