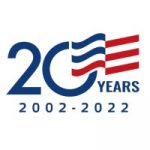 Social Media Analyst with Security Clearance
Social Media Analyst Salary: $85k - $90k Industry: Dept. of Defense Employment Type: Permanent Placement Location: Washington, DC Clearance: Active Top Secret and recent CBP BI required Responsibilities: * Perform in a mission-driven environment and be capable and comfortable working in an open, collaborative, and high-functioning team. * Responsible for developing professional research packages utilizing open source intelligence in order to provide relevant, actionable data to various stakeholders.
The creation, delivery, and presentation of regular OSINT research reports on a variety of subjects and targets of interest. Analysts will be expected to balance multiple concurrent assignments with limited direct supervision
Employing various research and open source tools, techniques, and best practices to identify relevant information as necessitated by the client s mission * Analyzing findings highlighting the importance of identified research to specific law enforcement and intelligence efforts
Briefing senior company leadership and various government stakeholders on open source best practices and select work products
In conjunction with client, contributing to the development of training courses for client staff across the country on OSINT Techniques, Tactics, and Procedures

Requirements: * Bachelors degree and 3+ years of experience conducting research and analysis; open source research and analysis specific research is considered a plus.
Proven ability to generate actionable reporting in a timely manner and incorporate OSINT collections into higher level reporting deliverables
Introductory knowledge of the deep and dark web, social media and social networking sites, and OSINT research and Operational Security practices
Strong communication skills * Excellent analytical skills with close attention to detail, strong critical thinking / logic skills, and an ability to learn / adapt quickly in solution-oriented culture
Flexibility to work an event-driven work schedule on an as-needed basis, to include working irregular hours in response to national / international events.
Must be a US Citizen with an active Top Secret clearance and Recent CBP BI required

Desired Skills: * Past experience supporting the US Military, Law Enforcement, or Intelligence Communities using investigatory, analytic OSINT, and social media tools
Proficiency in any of the following languages: Arabic, Pashtun, Farsi, Spanish, Urdu, Russian, Korean, Mandarin, or Portuguese
Familiarity with hacking communities, virtual currencies, and mobile application development
Experience in computer forensics, coding, and geo-coding.
Experience with client systems and data sets such as TECS or the FINCEN database. EOE/ADA #clearance Keyword Searchstring: Open Source Analyst, Social Media, Intelligence Analysis, Linguist,