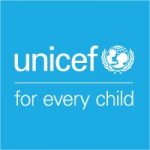 Social & Behavior Change Specialist, P4, Geneva, AAP, EMOPS, #124039, Temp Appointment (9 months)
UNICEF works in some of the world's toughest places, to reach the world's most disadvantaged children. To save their lives. To defend their rights. To help them fulfill their potential.
Across 190 countries and territories, we work for every child, everywhere, every day, to build a better world for everyone.
And we never give up.
For every child, Hope

Job Organizational Context


The Collective Service, the strategic partnership between UNICEF, WHO, IFRC and GOARN for a community-led response, enables collaboration between a wide range of organisations to increase the scale and quality of community engagement approaches. It catalyses and accelerates expert driven, collaborative, consistent and localised support for governments and partners involved in the national response to public health emergencies and other crises.
The Collective Service was founded in June 2020 during the COVID-19 pandemic to transform how the public health and the humanitarian sectors coordinate, implement, monitor, and resource collaborative approaches to community-led responses for public health emergencies.
The Accountability to Affected Populations(AAP) section, within UNICEF's Office of Emergency Programs (EMOPS) in Geneva, is providing technical and strategic support to the Collective Service, in close collaboration with SBC Section, the Public Health Emergencies (PHE) Team and the UNICEF COVID-19 Secretariat. The position will report to the Emergency Specialist, AAP section, with a strategic, programmatic and technical guidance support from SBC Section, PHE team and the COVID-19 Secretariat.
The incumbent will represent UNICEF on the Collective Service at technical level and to coordinate UNICEF contributions to the Collective Service, building on SBC, AAP and Public Health Emergencies (PHE) work, and ensure that UNICEF Senior Management is regularly briefed on the RCCE Collective Service and its important role in COVID-19 response.
How can you make a difference?

Summary Of Key Functions/accountabilities

Represent UNICEF on the Collective Service in Geneva and as RCCE Specialist to the COVID-19 Secretariat and the Public Health emergency Section
Take responsibility for the development of tools, guidance and communication collective global goods building on UNICEF expertise
Provide cutting-edge technical support to Countries through the RCCE Collective Service
Represent UNICEF on the Collective Service in Geneva and as RCCE Specialist to the COVID-19 Secretariat and the Public Health emergency Section Represent UNICEF to the Collective Service and as Social Behavior Change (SBC) / Risk Communication and Community Engagement (RCCE) specialist to the COVID-19 Secretariat and the Public Health Emergency team, provide technical advice and facilitate the daily management by working closely with key partners such as WHO, IFRC, GOARN, CDAC and OCHA, and with critical programme areas such as AAP, SBC, PHE, Immunization, Emergency and ADAP.
Contribute to reflect the UNICEF vision and key components from the Strategic Plan and the CCCs, as well as the children/youth approach in the main interagency strategies, plans and guidance on preparedness and response to COVID-19 and other PHE, such as the COVID-19 Strategic Preparedness and Response Plan (SPRP), and for the humanitarian response
Consolidate internal and external views to facilitate the harmonization and linkage of RCCE collective-oriented initiatives and contribute to strengthening partnerships with key allies from youth networks such as the Youth Compact and the Big 6 Young Organizations, as well as with interagency initiatives such as the Immunization Agenda 2030..
Represent UNICEF in global multi-stakeholders Community Engagement networks such as GOARN and CDAC and Global coordination mechanisms with Community Engagement and related pillars such as the WHO IMST and AEM.
Advice and contribute to the Risk Communication, Community Engagement, and related areas knowledge management, support the Collective Service documentation and dissemination work, and amplify the exchange of Community Engagement resources on COVID-19, other public health emergencies and the humanitarian response, through internal and external platforms and networks.
Coordinate, collaborate, and facilitate Risk Communication, Community Engagement, and related areas and related areas capacity-building events (webinars, training programmes, deep-dives) as requested by the countries and partners of the Collective Service and PHE.
Provide cutting-edge technical support to Countries through the RCCE Collective Service

Through the Collective Service and the Public Health Emergency team, provide technical assistance on the development and dissemination of RCCE and related areas strategies and tools for the preparedness and response to COVID-19, vaccine uptake, other PHE, and humanitarian emergencies with a collective approach.
Lead the scaling up of a collective helpdesk service for critical areas in the readiness and response to emergencies such as SBC, RCCE, AAP and related areas, coordinating the Helpdesk team and providing back up support for queries and in-depth requirements in close coordination with the global technical team appointed by UNICEF, regional interagency coordination mechanisms, UNICEF regional teams and supporting organizations.
Facilitate and input into the development, adaptation, and dissemination of RCCE and related areas strategies, and multi-language resources such as harmonized data synthesis, briefs, key message banks and guidelines for the preparedness and response on COVID-19 and beyond.
Support the coordination of the evaluation of the impact of the Collective Service to the coordination and community engagement and its discussion within high and technical level actors
Support the development and dissemination of global goods on RCCE for decision-making and case studies in a standardized format to document learning on Youth Engagement and Youth Leadership from diverse settings and types of interventions (in close collaboration with supporting partners).
Support priority countries on relevant RCCE activities in close coordination with the SBC and PHE teams, key programme areas and partners.

To qualify as an advocate for every child you will have…

An advanced university degree (Master's or higher) in public health, social and behavioral science, or other related social science field is recommended.
A first University Degree in a relevant field combined with 2 additional years of professional experience may be accepted in lieu of an Advanced University Degree.
A minimum of 8 years of professional experience in areas of community engagement, communication for development and/or related areas in public health, of which a minimum of 4 years of field experiences.
Relevant experience in related areas in NGOs, IFRC or UN system agency or organization is an asset.
Experience working in a developing country is considered as an asset.
Results driven, able to work effectively in a multi-cultural environment and with minimum supervision.
Ability to work under tight schedule, respond to multiple demands including within a changing environment. Innovative and resourceful mindset to make solutions work in adverse conditions.
Developing country work experience and/or familiarity with emergency is considered an asset.
Fluency in English is required. Knowledge of another official UN language (Arabic, Chinese, French, Russian or Spanish) or a local language is an asset.

For every Child, you demonstrate...


UNICEF's Core Values of Care, Respect, Integrity, Trust and Accountability and Sustainability (CRITAS) underpin everything we do and how we do it. Get acquainted with Our Values Charter: UNICEF Values
UNICEF Competencies Required For This Post Are…

Nurtures, Leads and Manages People (1)
Demonstrates Self Awareness and Ethical Awareness (2)
Works Collaboratively with others (2)
Builds and Maintains Partnerships (2)
Innovates and Embraces Change (2)
Thinks and Acts Strategically (2)
Drives to achieve impactful results (2)
Manages ambiguity and complexity (2)

During the recruitment process, we test candidates following the competency framework. Familiarize yourself with our competency framework and its different levels: competency framework here.
UNICEF is here to serve the world's most disadvantaged children and our global workforce must reflect the diversity of those children. The UNICEF family is committed to include everyone, irrespective of their race/ethnicity, age, disability, gender identity, sexual orientation, religion, nationality, socio-economic background, or any other personal characteristic.
We offer a wide range of benefits to our staff, including paid parental leave, breastfeeding breaks and reasonable accommodation for persons with disabilities. UNICEF strongly encourages the use of flexible working arrangements.
UNICEF has a zero-tolerance policy on conduct that is incompatible with the aims and objectives of the United Nations and UNICEF, including sexual exploitation and abuse, sexual harassment, abuse of authority and discrimination. UNICEF is committed to promote the protection and safeguarding of all children. All selected candidates will, therefore, undergo rigorous reference and background checks, and will be expected to adhere to these standards and principles. Background checks will include the verification of academic credential(s) and employment history. Selected candidates may be required to provide additional information to conduct a background check.
Remarks


UNICEF's active commitment towards diversity and inclusion is critical to deliver the best results for children.
UNICEF appointments are subject to medical clearance.  Issuance of a visa by the host country of the duty station, which will be facilitated by UNICEF, is required for IP positions. Appointments are also subject to inoculation (vaccination) requirements, including against SARS-CoV-2 (Covid). Government employees that are considered for employment with UNICEF are normally required to resign from their government before taking up an assignment with UNICEF. UNICEF reserves the right to withdraw an offer of appointment, without compensation, if a visa or medical clearance is not obtained, or necessary inoculation requirements are not met, within a reasonable period for any reason.
Only shortlisted candidates will be contacted and advance to the next stage of the selection process.