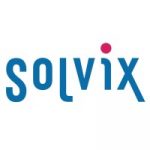 SMM Specialist/Business Development Manager
The ideal candidate will be a Russian speaker, who is highly experienced with Instagram . This candidate will be focused and have strong communication skills. They should be able to think critically when making plans and have a demonstrated ability create and execute SMM strategy.
Responsibilities
Create and post content on Instagram
Grow followers
Engage with new and existing followers
Develop new relationships in an effort to grow business and help company expand
Maintain existing business partnerships
Think critically when planning to assure project success
Qualifications
Bachelor's degree or equivalent experience
3 - 4 years' prior industry related business development experience
Strong communication and interpersonal skills
Proven knowledge and execution of successful development strategies
Focused and goal-oriented
To apply for this job please visit LinkedIn.