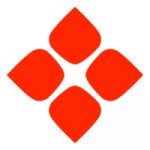 Smart Assistant Validator – Permanent WFH
We're Hiring! | This might be for you!
Do you want a glimpse into the future of AI virtual assistants? Do you want to improve one of the world's most popular smart home technologies for over half a billion people? Become an Appen Contributor now!
In project Arrow Butler, you will put yourself in the shoes of a smart home user and find different ways of writing specific requests in your local language.
You will help tune virtual assistants used by billions of people by looking at a task and writing a query for it, validating existing queries, and thinking of different ways of asking the questions.
You can expect Arrow Butler to stay around - it has been operating since 2019
You can expect an alert via email whenever work is available in your locale, but act quickly - it can go fast!
Requirements:
We need fluent speakers of various languages across the world, such as:
Russian speakers living in Germany
You should be able to write proficiently in your language
You must be able to proficiently read English to understand instructions
You should frequently check your email for notices from the project team for available work
While not a requirement, it helps to have some familiarity with smart assistants, e.g., Google Assistant, Alexa, and Siri
Access in a stable internet connection
Have a laptop or large-screened device, such as a tablet
Benefits:
Work from home setup with flexible working hours
Opportunity to participate in more than one task and/or project
Earn extra income
Other Things to know:
Review the splash page and acknowledge you want to proceed to qualification
Pass Language Certification quiz (for some languages)
Don't miss the chance to earn extra income working from the comfort of your own home. This is a great opportunity for you and your friends!
Let's get started! Register your interest today and let's take the next step to get into the project.
Thank you and we hope to work with you soon!
"Appen has a diverse, inclusive culture that is vital to our mission of helping build better AI. We offer opportunities for individuals of all abilities and backgrounds."