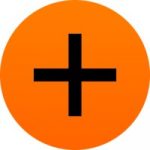 Service Engineer, Denmark & Nordics
We at Kempower empower the EV evolution and create a cleaner and quieter environment for us all. We inspire our audiences to join the electric movement. Want to plug in and be the change?
Whether it's our perspective, the way we work together or the impact on the climate - we make it positive. We are people with a can-do attitude. We help each other and voice our opinions, independent of our job descriptions or titles. We come from over 20 nationalities all over the world and keep on looking for other continents as we go.
The EV market is constantly evolving, and so are we. We are searching for learners, doers and problem solvers from many different backgrounds. We love learning, taking care of each other, and having fun with one another.
The future is electric – get ready to join the current! This is just the beginning.
ABOUT THE ROLE
As a Service Engineer you will:
Ensure EV charging equipment customer satisfaction by offering remote and on-site support services for our customers in Denmark and in the Nordics area
Follow-up and maintain partner network technical competence
Provide technical support services by using tools such as technical ticketing system (Atlassian Jira), Teams and other possible tools
Conduct training services both remotely and on-site for maintaining partner network technical competence
In selected cases actively troubleshoot and use problem-solving skills also by visiting customers where applicable
Collect feedback based on customer experience and follow-up with internal stakeholders
We appreciate candidates with an independent working style and interest in developing new.
The preferred location for this role is Malmö. You could also be located in other cities in Southern Sweden or in Denmark. Occasional traveling is required.
WHAT DO WE EXPECT FROM YOU?
>3 years' working experience in at least one of the following areas: Service and support, Mechanical, electrical, electronics, application or software engineering, product development, product management or project management
B.Sc. degree in Engineering
Experience in power electronics, service operations and installation is a strong advantage
Customer-oriented mindset and independent working skills
Strong troubleshooting and problem-solving skills
Enthusiastic and positive attitude
We are looking for new colleagues with good cooperation and communication skills.
As our official company language is English, we expect you to have fluent English skills. We also hope you are fluent in Danish and Swedish and can offer service to local customers in local language. Knowledge of other languages such as Finnish or Russian are considered a plus.
WHY KEMPOWER?
We believe in integrity. This means open doors and honest conversations, career development and taking ownership of your work, no matter the title. At Kempower we grow together. And as we grow, we change, and so we find ways to make sure our job descriptions align with our interests and needs. So it's not just the product we're developing, but our people.
We believe in cross-team collaboration and hope that you will take an active role in growing our business and reaching our goals. Furthermore, this position comes with the flexibility to balance work and personal life, the possibility to work from home, and choosing the equipment you need to perform at your best and make your work even more enjoyable among other company benefits.
Get to know us better at Kempower careers! (kempower.com/careers)
WOULD YOU LIKE TO PLUG IN AND BE THE CHANGE?
Does this sound like something for you? Want to join us in powering planet cool? We can't wait to hear from you! Send your application before 12.6.2023. If you have further questions about us or the role, feel free to contact the hiring manager Fredrik Elfving, tel. +358 400 936 007 on May 22nd between 9-9:30 am (EET) or May 31st between 9-9:30 am (EET).
Please send your application via this application form, due to GDPR compliance reasons we cannot accept applications sent by email.
Location: Malmö