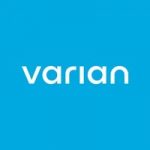 (Senior) Trade Compliance Analyst
Together, we can beat cancer.
At Varian, a Siemens Healthineers Company, we bring together the world's best talent to realize our vision of a world without fear of cancer. Together, we work passionately to develop and deliver easy-to-use, efficient oncology solutions.
We are part of an incredible community of scientists, clinicians, developers, researchers, professionals, and skilled specialists pushing the boundaries of what's possible, to improve people's lives around the world. We embrace a culture of inclusivity in which the power and potential of every individual can be unleashed. We spark ideas that lead to positive impact and continued success.
If you want to be part of this important mission, we want to hear from you.
Varian, a Siemens Healthineers Company seeks an experience and motivated (Senior) Trade Compliance Analyst with strong relationship building skills to support the continuous development and maintenance of its trade compliance program.
This role focuses on ensuring that Varian business activity in Russia / EMEA is conducted in compliance with corporate global trade strategy, standards, and requirements, and in compliance with all applicable import, export, and sanctions regulations.
This position requires an energetic, diplomatic, take-charge person with strong trade compliance regulatory experience. Reporting to the Director, Global Trade – EMEA, a successful candidate will be able to work cross-functionally and cross-regionally to ensure alignment across the businesses and across the globe.
The candidate must have strong knowledge of EU import, export and sanctions regulations, HS classification, Export control classification, Customs valuation, Country of Origin, Authorized Economic Operator (AEO), Customs bonded warehouse requirements and have experience dealing with other government agency requirements, at the point of importation/exportation.
Good understanding of US export (EAR) and sanctions (OFAC) regulations. Knowledge of import or export regulations of other countries such as Russia is beneficial. Knowledge of SAP/GTS is strongly preferred, with a motivated willingness to learn and engage being acceptable.
This position can be placed in either Budapest, HU; Haan, DE; Utrecht, NL, or Warsaw, PL; and we offer flexible hybrid working (1-2 days on the office).
Role Responsibilities
Assist with the implementation of trade compliance processes, procedures, and tools to ensure compliance with import/export regulations and corporate policies.
Assign HS and export control classification codes in SAP GTS.
Perform order clearances in SAP GTS in close collaboration with other Global Trade personnel.
Conduct trade compliance risk assessments for business operations; identify trade compliance issues within the business units; assist with trade/customs compliance audits; conduct root cause analysis and oversee the implementation of corrective actions.
Monitor and keep track of changes in government policies, export control, sanctions and customs rules and regulations as they relate to company operations.
Assist with AEO, Customs bonded warehouse, Special Economic Zone or Free Trade Warehousing Zone strategies.
Participate in cross functional projects and support regular training to targeted business groups on Global Trade / Export Control and Customs.
Skills & Experience Required
Trade-compliance related experience.
Bachelor's Degree in business, Law, International Affairs or comparable.
Excellent HS (tariff) classification, and export control/dual-use classification skills.
Experience with SAP/GTS or other similar trade management software strongly preferred.
Excellent interpersonal and communication skills.
Possess strong commitment to team environment dynamics with the ability to contribute expertise and follow leadership directives at appropriate times.
Proven adaptability to differing cultural and business environments.
Sound judgment, professional demeanor, good work ethic, and a good sense of humor.
Fluent in English – both verbal and written.
Fluency in multiple other languages including Russian, preferred.
Varian is required to comply with all local and applicable regulations that may be associated with vaccine requirements for certain roles.
Fighting cancer calls for big ideas.
We envision a world without fear of cancer. Achieving this vision takes dedication and commitment from all of us, every single day. That's why we celebrate and value the distinctly beautiful and intersectional identities of each of our employees. We are a mirror of our patient-base, which allows us to innovate. Big ideas come from everywhere, and the best ideas are fostered by our unique individual experiences. At Varian, we encourage you to bring your whole self to work and believe your bold and authentic perspective will help to power more victories over cancer.
#TogetherWeFight
Privacy Statement