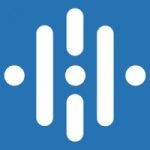 Senior Threat Intelligence Analyst, Global Issues (Russia – Strategic Geopolitics)
With 1,000 employees, over $250M in sales, 1,500+ clients, and rapid year-over-year growth, Recorded Future is the world's most advanced, and largest, intelligence company!
Senior Threat Intelligence Analyst, Global Issues (Russia - Strategic Geopolitics)

Global Issues Team, Insikt Group, Recorded Future

This Role:
The Global Issues team within the Insikt (Research) Group focuses on geopolitics, physical security, terrorism, and information operations. The team supports products, services, and initiatives for both internal stakeholders and clients while collaborating with other Insikt teams. As a Senior Analyst, you'll lead our geopolitical coverage of Russia. Research priorities include Russia's war against Ukraine, military capabilities, bilateral partnerships, and regional influence.
What you'll do:


Research and lead research projects requiring minimal review on Russian strategic geopolitics, with subject matter expertise on Russia's geopolitical environment, culture, and history
Identify primary data sources for collection into the Recorded Future platform to bolster our understanding of Russia's activities, technological developments, and military efforts
Produce finished intelligence reports in response to client requests for information
Provide thought leadership and input on the strategic direction of long-term research priorities
Collaborate with other Insikt Group members and senior review finished intelligence reports
Lead external engagements as a subject matter expert, for example presenting an intelligence report to Recorded Future clients, prospects, or the wider intelligence community


What you'll bring (required):


5+ years experience as a researcher, intelligence analyst, or in a similar position
Subject matter expertise of Russia's geopolitical environment and strategic plans
BA/BS or MA/MS degree or equivalent experience in Political Science, International Relations, Security Studies, Regional Studies, or similar
Excellent writing and presentation skills; ability to convey complex concepts
Hands-on experience with structured analytical techniques, the intelligence cycle, intelligence assessments, and intelligence writing techniques and methodologies
Excellent knowledge of open source intelligence tools and techniques
Ability to work effectively as part of a globally distributed team


Additional skills / experience (preferred, not required):


Good knowledge of the cyber threat landscape
Experience in Computer Science, Computer Engineering, or Information Security
Professional fluency in reading Russian


Why should you join Recorded Future?


Recorded Future employees (or "Futurists"), represent over 40 nationalities and embody our core values of having high standards, practicing inclusion, and acting ethically. Our dedication to empowering clients with intelligence to disrupt adversaries has earned us a 4.7-star user rating from Gartner and 8 of the top 10 Fortune 100 companies as clients.
We are committed to maintaining an environment that attracts and retains talent from a diverse range of experiences, backgrounds and lifestyles. By ensuring all feel included and respected for being unique and bringing their whole selves to work, Recorded Future is made a better place every day.
If you need any accommodation or special assistance to navigate our website or to complete your application, please send an e-mail with your request to our recruiting team at careers@recordedfuture.com
Recorded Future is an equal opportunity and affirmative action employer and we encourage candidates from all backgrounds to apply. Recorded Future does not discriminate based on race, religion, color, national origin, gender including pregnancy, sexual orientation, gender identity, age, marital status, veteran status, disability or any other characteristic protected by law.
Recorded Future will not discharge, discipline or in any other manner discriminate against any employee or applicant for employment because such employee or applicant has inquired about, discussed, or disclosed the compensation of the employee or applicant or another employee or applicant.