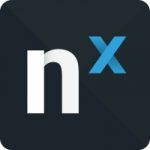 Senior Technical Recruiter – Contract
*** Remote position *** Location in Serbia or other countries in the surrounding region *** No agencies, please ***
Network Optix is a leading Video Management Software (VMS) development company specializing in helping companies and organizations build world-class, customer-tailored enterprise IP video management solutions for any market or application. We are looking for team members who are passionate about helping us advance our VSaaS application, build the next-generation intelligent video-powered product, and expand the company into new markets and domains.
We are a global company with offices in the US, Taiwan, Australia and Serbia. We are growing a technical hub in Belgrade, Serbia as well as growing the technical team in surrounding countries (such as Georgia, Turkey, etc.).
You're a senior technical recruiter experienced in building teams at start-ups and/or companies striving toward the next level. You are a self-starter, you turn on a dime and are relentless in your search for great candidates who get hired. You strive to ensure a great candidate experience. You bring an informed point of view and sound judgment. You know the tech competitive market landscape and consult with your hiring leaders to keep them abreast.
You will be instrumental in helping us grow our team in 2023 that works in a hybrid setting in Serbia as well as in surrounding countries.
What you'll be doing
Own a full-cycle recruiting from initial outreach through offer, for several simultaneous searches.
Recruit technical team members to work in a hybrid setting in Serbia, in surrounding eastern European countries as well as other countries in the region (i.e. Georgia, Turkey, Montenegro, etc.)
Partner closely with hiring leaders in creating sourcing and recruiting strategies, advising on recruiting best practices and processes.
Champion and obsess over an exceptional end-to-end candidate and manager experience, and strive for timely and impactful communications
Maintain data integrity in our ATS (Talent Hub), proactively sharing data-centric updates (from ATS, market, anecdotal, etc.) with internal stakeholders leveraging insights to evaluate progress toward goals, identify gaps, improve recruiting efficiency, and influence hiring decisions
Communicate (written and verbal) with business partners and hiring leaders, establishing timelines, milestones, and expected outcomes
Act as the Nx brand ambassador by championing our culture and mission as part of the process
Contribute to other related efforts in recruiting as necessary
What we're looking for
6+ years of full-cycle talent acquisition experience (i.e. agency, in-house or executive search plus experience as a staffing consultant)
Experience successfully doing technical recruiting in/from Russia, CIS and Eastern European countries as well as other countries in the EU region (i.e. Turkey)
Ability to develop trusted business partnerships and be effective at advising and influencing hiring leaders (from newer managers to executive level) and their teams
Proven experience sourcing, engaging, and closing passive candidates using a variety of methods such as Boolean search, networking, cold outreach and other creative approaches
Demonstrated ability to balance autonomous, proactive efforts with a collaborative, team approach and create results with limited oversight
Knowledge of systems and tools that support sourcing, data management & reporting, and workplace collaboration (such as ATS and other systems)
Experience working in a startup, transformational and/or "scrappy" environments where there is a greenfield opportunity to have an impact
A self-starter with excellent interpersonal, communication and relationship-building skills
Demonstrated experience consistently making 1-3 hires per month (or 2 on average) and providing weekly metrics on that goal.
Ability to speak Russian and English fluently
To apply for this job please visit LinkedIn.