Archived (not relevant)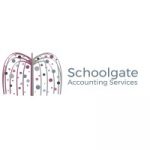 Senior Tax Manager
Schoolgate Accounting Services is a boutique firm of Chartered Management Accountants, Chartered Tax Advisors and Business Consultants, that specialises in assisting both UK national and international businesses to grow.
There is a new exciting opportunity to join our friendly team as a Tax Manager/Director dealing with taxation of individuals. We put our people first and it is out core to value and develop every individual! We believe in work and life balance too!
You will be a friendly individual with desire to develop and great love for people!
Your responsibilities will be:
managing a portfolio of private clients,
to act as day-to-day tax point of contact,
preparation of Self-Assessment returns for HNWI,
to build new and existing client relationships and identify business development opportunities,
to provide tax planning for non doms/ residents,
to provide supervision and training for junior staff and review work completed by other colleagues,
to develop and maintain an advanced level of technical knowledge and other duties as required.
You will be either qualified by experience or CTA/ATT part or fully qualified, with a with minimum of 3 years of experience in a Private Client Tax environment, ideally in a compliance/advisory role.
Excellent knowledge of the taxation of UK resident non-UK domiciled individuals is must.
We offer salary is up to £65,000 p.a depending on experience, plus bonuses, professional training support, friendly environment, flexible hybrid working arrangements, medical insurance, training support.
Speaking Russian or Ukrainian languages is an advantage.
If this sounds like you, we would love to hear from you!