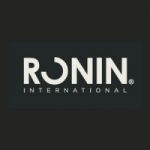 Senior Survey Solutions Consultant
About the job
Candidates must possess the ability to develop Online/ CATI surveys using Forsta Plus (earlier known as Confirmit) and be proficient in HTML, CSS, jQuery. Working knowledge of Forsta Plus-CATI, design & develop a CATI framework per business requirement, is desirable. Candidate will be highly experienced in independently managing project setup, throughout the project cycle (sampling up to data delivery) providing excellent support service and problem resolution. You will set a good example and present a positive image of self and the wider company, both internal as well as with the client, enjoy the work and the workplace.
Key responsibilities:
·Understand project/client requirement, review questionnaire in consultation with the Project Manager from CATI and/or WEB design & development viewpoint, and script survey.
·Liaise and advice Project Manager/s, CATI supervisors, Survey Compliance (involved in questionnaire review & recommend changes to the client and ensure the scripted survey has passed required quality checks), Panel, Client, and Partners about complexities in survey setup/ logical questionnaire anomalies/ timelines and feasibility.
·Ensure testing and quality procedures are followed to deliver the project on schedule. Produce reports and assure data integrity.
·Provide technical support, training & mentorship to junior members of the team, troubleshoot scripting/ setup queries, and communicate at a level which keeps all concerned groups up to date with the accurate information related to the project.
·Work closely with the Line Manager, both strategic and operational, on the new developments/enhancements and make recommendations that will improve productivity and the quality of service.
Essential skill set and experience:
·Strong technical, and conceptual knowledge of Forsta Plus (earlier known as Confirmit) data collection platform
·Strong knowledge of Web/CATI programming, HTML, Forms and CSS
·Ability to write code in JavaScript and jQuery
·Excellent written and verbal communication skills, English preferred
·Strong technical, analytical, and problem solving skills
·Detail oriented, innovative, positive, and proactive in executing projects
·Excellent teamwork, and embrace change
·Ability to influence cross-functional teams without formal authority
To apply for this job please visit LinkedIn.