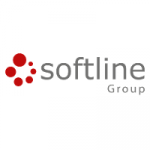 Senior Specialist in IFRS and Reporting
If you want to be part of global organization (GPTW of you've it in your country) where your ideas are heard and innovation and collaborative spaces are fundamental pillars, we are here for you.
Softline's story is one of change. We grew, expanded, and adapted, learning more at each step. Now effecting change is at the heart of everything we do. And that doesn't just apply to our customers, it's how we feel about everyone who works with us.
Our priority is to make sure that the people who work with us have the space to create ideas, the confidence to share them, and the resources and support to take them through to reality.
For about 30 years we help companies make the right changes to ensure their success in digital transformation by providing end-to-end technology solutions including infrastructure, cloud, virtualization, collaboration, security, mobility and data center. We have a quite broad geographical presence – more than 55 countries across 95 cities. Besides recently we have had IPO experience so you could easily find our results – for instance, our revenue is 2.5 billion now.
Now we're looking for a Senior Specialist in IFRS and Reporting to bring overseeing the cash flow and revenue of a business to Softline's interface. You'll be a part of our Global Finance Team.
Job overview: the main duties are to monitor day-to-day operations while overseeing a long-term financial strategy.
What you'll do:
Preparation of monthly IFRS reporting package based on managerial dataflow
Preparation of quarterly IFRS based presentations to Audit Committee and AR department
Participation in the annual audit process (April-June)
Reporting the ERP related problems periodically and contacting with IT team, regional controllers and third party IT supporters
Collaboration in the establishment of new projects for International business
About you:
ACCA full or partly completed
Fluent English and Russian
Experience in Big 4
Finance education
What we offer:
Working in an international environment with a team all over the globe in more than 55+ countries;
Inspiring corporate culture with an ability to grow and develop every day;
Fascinating compensation package with advantages from motivation programs (Long-Term Employee Partnership Program (LTEPP) and Employee Share Purchase Program (ESPP).
Don't forget to include your CV and cover letter. We receive a lot of applications, but we try to notice each of our potential candidates.