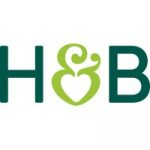 Senior Software Engineer (Backend)
We're on a mission to make health and wellness a way of life for everyone – and technology is at the heart of our future to become a leading omnichannel retailer. We're building some great products, and we're investing in the rapidly advancing technology that is helping our customers meet their health and wellness goals. We're delivering more speed in the retail experience, greater convenience in service and delivery, and increasing personalization in our brand and product propositions, both in-store and online.
About the role
Product Information Management (PIM) software is a central place to store all our product data, from nutritional information to product descriptions and dimensions. Built from the ground up, we are focused on migrating all our product information around the business into a central service, ensuring better data accuracy and consistency for our whole company. At the core of good data sit correct user permissions, data validation, and publishing controls - all of which we work on continuously to make our tool best in class.
This project sits at the very heart of our business, serving as a foundation for all company operations and product data showcased to users live on our website and digital app.
You will be:
Part of the PIM software engineering team implementing scalable, stable, secure, and resilient apps built on cloud-based services that enhance the customer shopping experience through automation, observability, and full-stack engineering practices.
Collaborating with Product teams to ensure user stories come to life through app design, software innovation, and adopting a fail-fast approach to testing.
Using a rich suite of exciting new tools and technologies you will apply these to team discussions fostering a collaborative approach within your delivery squad.
Skills and Experience
If you like problem-solving and working in a fast-paced, agile environment you will flourish at H&B. Applicants will have a deep level of Senior Software Engineering experience gained across a Cloud-based Application environment using Golang (Go) as the primary build language on the backend.
Experience with using as many of the following tools and technology:
Go | AWS Cloud | Microservices Architecture | Kubernetes | CI/CD | App Development Lifecycle | REST | GraphQL | Kafka | PostgreSQL | SQL | GitLab
Russian language skills are highly desired.
Our Benefits
We operate virtually. Remote, hybrid or in our tech hubs – we work in an agile environment where you can thrive.
We offer a 10% bonus for our tech teams – when we win, so do you.
Learn from the best – at H&B you'll have the opportunity to enhance and expand your skills and shape your career.
We want you to produce your best, so we provide you with the best tech equipment.
Stay healthy with a 25% discount on all product ranges to help you live well.
We like to recognise and celebrate our people with our Colleague Recognition Scheme, so your hard work won't go unnoticed.
About H&B
Holland & Barrett is one of the nation's most loved and trusted brands, known for offering quality health food, vitamins, and supplements all sold by highly trained and qualified advisors.
Bucking the current trend of high street retailers, we forecast significant growth and expansion plans in the coming years, with considerable investment going into all areas of the business. We certainly embrace change and drive speed in everything we do. Every day presents a different challenge, but every day is also filled with fun, teamwork, and passion to succeed and surpass every expectation.
Our culture respects equality, values diversity, and encourages individuality – because this allows our people to unlock their potential and be their best. We welcome everyone who shares our EPIC values regardless of background, culture, disability, ethnicity, gender identity or sexual orientation.