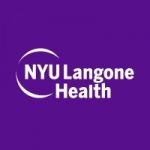 Senior Social Worker – **LCSW Required/Bilingual Russian highly preferred/Brooklyn**
1107173_RR00072689 Job ID: 1107173_RR00072689
NYU Langone Health
is a world-class, patient-centered, integrated academic medical center, known for its excellence in clinical care, research, and education. It comprises more than 200 locations throughout the New York area, including five inpatient locations, a children's hospital, three emergency rooms and a level 1 trauma center. Also part of NYU Langone Health is the Laura and Isaac Perlmutter Cancer Center, a National Cancer Institute designated comprehensive cancer center, and NYU Grossman School of Medicine, which since 1841 has trained thousands of physicians and scientists who have helped to shape the course of medical history. At NYU Langone Health, equity, diversity, and inclusion are fundamental values. We strive to be a place where our exceptionally talented faculty, staff, and students of all identities can thrive. We embrace diversity, inclusion, and individual skills, ideas, and knowledge.
For more information, go to nyulangone.org, and interact with us on LinkedIn, Glassdoor, Indeed,
Facebook, Twitter, YouTube and Instagram.


Position Summary


We have an exciting opportunity to join our team as a Senior Social Worker - **LCSW Required/Bilingual Russian highly preferred/Brooklyn**.
In this role, the successful candidate, under the Supervision of a Social Work Supervisor or Director, will provide psychosocial assessment and counseling services, including discharge planning to patients as assigned by the Department of Social Work at a level of independence requiring minimal supervision.
Job Responsibilities

Demonstrates knowledge of the organizations Service Standards and incorporates them into performance of duties.
Participates in teaching psychosocial issues related to health and illness, community resources and social work services.
Assists in ensuring that patients receive services in accordance with established departmental policies and procedures through conducting regular chart reviews.
Represents the Department of Social Work in hospital and citywide committees and task forces.
Organizes and conducts psychodynamic support groups for patients and families with the responsibility for designing, developing goals and leading and/or facilitating the group interaction.
Provides task supervision as required.
Organizes and participates (in conjunction with the social work supervisor) in training of new staff or staff transferring to a different assignment.
Serves as a resource for the Social Work Staff and for other hospital employees.
Participates in the development of programs and projects that require a senior social worker to participate in developing policy, coordinating case review in specialized areas, dispensing information and becoming the departmental/hospital recognized resource in a particular area
Participates in interdisciplinary planning and unit based interdepartmental meetings when requested.
Conducts orientation patient/family groups, educating and/or elaborating on information about diagnosis, treatment, options for post-hospital care, etc.
Provides supervision to social work interns.
Demonstrates skill in presentation of psychosocial information in interdisciplinary rounds, meetings and Rusk evaluation conferences.
Prepares statistical documentation of work in assigned areas.
Regularly participates in individual/group supervision.
Is competent to care for patients of all age groups.
Assists in ensuring that patients receive services in accordance with established departmental policies and procedures through review of medical records.
Performs clinical duties in an independent manner, with appropriate use of supervision.
Documents all social work activities in a timely manner according to departmental protocols.
Mobilizes community agencies and other support networks in the interest of patients/families.
Coordinates interdisciplinary information and recommendations into social work treatment plan and promotes timely post-hospital/ discharge planning in the interest of patients/families.
Partnering with Care Manager to ensure effective throughput.
Provides timely and effective psychosocial assessment and evaluations as required. Uses clinical knowledge of psychosocial dynamics and interviewing techniques to gather social history, define problems and develop a relevant treatment plan.

Minimum Qualifications


To qualify you must have a Masters Degree in social work, or its equivalent (e.g. a higher degree from a social work program that is registered by the New York State Education Department as qualifying for licensure), from a recognized college or university program accredited by the Council on Social Work Education (CSWE) New York State licensure as a Licensed Clinical Social Worker (LCSW) or pending examination with application having been approved by the licensing board for the LCSW examination or a New York Education Department-issued limited permit (for employees hired with an LCSW from another state with New York State LCSW obtained during probationary period).
Minimum of four years of post LMSW experience as a social worker in the health care field. If working in Gender Affirming Surgery, must have at least 2 years experience in an out-patient mental health facility/environment working with an LGBTQIA+ population. If working in Palliative Care, must have post-masters certificate or fellowship in Palliative/End of Life Care from an accredited program..
Required Licenses:
Lic Social Worker - NYS-Permit, Licensed Social Worker - NYS
Preferred Qualifications


Previous experience in a hospital or health-related organization.
Qualified candidates must be able to effectively communicate with all levels of the organization.


NYU Langone Health provides its staff with far more than just a place to work. Rather, we are an institution you can be proud of, an institution where you'll feel good about devoting your time and your talents.
NYU Langone Health is an equal opportunity and affirmative action employer committed to diversity and inclusion in all aspects of recruiting and employment. All qualified individuals are encouraged to apply and will receive consideration without regard to race, color, gender, gender identity or expression, sex, sexual orientation, transgender status, gender dysphoria, national origin, age, religion, disability, military and veteran status, marital or parental status, citizenship status, genetic information or any other factor which cannot lawfully be used as a basis for an employment decision. We require applications to be completed online.
If you wish to view NYU Langone Health's EEO policies, please click here. Please click here to view the Federal "EEO is the law" poster or visit https://www.dol.gov/ofccp/regs/compliance/posters/ofccpost.htm for more information.
NYU Langone Health provides a salary range to comply with the New York City Law on Salary Transparency in Job Advertisements. The salary range for the role is $90,241.54 - $97,074.20 Annually. Actual salaries depend on a variety of factors, including experience, specialty, education, and hospital need. The salary range or contractual rate listed does not include bonuses/incentive, differential pay or other forms of compensation or benefits.
To view the Pay Transparency Notice, please click here