Archived (not relevant)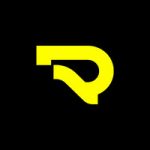 Senior Service Designer
London, UK. Full Time. Contract.
Seniority Level: Mid / Senior
Industry: Marketing / brand strategy, Customer insights & analytics, Customer experience (Innovation & Transformation), Digital strategy (product / services)
About Radical Path limited:
We specialise in helping brands and businesses find their path to excellence, push the boundaries of expectation, distil their strategies, build radically better products, and develop more meaningful relationships with their audiences across digital product innovation and experience transformation. In short, we're an experience firm.
We're proud to work with industries that form the backbone of the world's business infrastructure. From Fortune 500 companies to progressive start ups within financial, human resources, medical education, clinical trials, procurement, hospitality, entertainment, search intelligence, media, and private equity sectors, our work spans Europe, United Kingdom, and USA.
The Role:
We are looking for an experienced service design practitioner with a background in business design that has the ability to lead strategic initiatives leveraging insights into market trends, customer behaviour and experience. You'll work with the internal research team to gather in-depth insights into the customers' needs, behaviours, motivations, and pain points to inform strategic recommendations and support client innovation. You will be responsible for the establishment and maintenance of healthy client relationships, liaising with a broad array of client stakeholders to ensure that we can provide end-customers a seamless experience across touch-points.
You'll have the ability to:
Serve as the lead consultant on customer experience transformation projects (across both digital and real-world experiences)
Work closely with clients to understand their business objectives, industry challenges, growth opportunities, and customer experience needs to translate primary and secondary research into tangible outcomes
Work closely with the internal customer research team to gather insights that inform and support the outcomes through primary research; including both qualitative and quantitative, attitudinal and behavioural, and associated methods including; interviews, ethnography, user testing, surveys
You will have a deep understanding of Customer Segmentation and Persona development. We're particularly interested in candidates with experience in behaviouralsegmentation.
Design, facilitate, and lead problem-solving / innovation workshops with key stakeholders
Leverage and build upon Radical Path's design methodology and ways of working
Development, management, and presentation of deliverables to internal teams and client stakeholders at management, executive and c-suite levels
Build and sustain strong client relationships by acting as a trusted advisor
About You
You are self-motivated, comfortable with ambiguity and show a willingness to delve into strategic projects. You also care about diving into the detail and have the ability to elevate the right details and be solution focused whilst comfortable in a collaborative and fast-paced environment.You will have extensive experience in customer experience methodologies – e.g. behavioural archetypes, segmentation, persona building, problem statement creation and the use of ideation frameworks – and you have a good grasp of common business problems within various sectors, whilst having the flexibility to adapt and evolve how Radical Path solve for these challenges.
Your skills:
Strategic thinking and foresight
Good interpersonal skills
Problem-solving and analytical skills
Ability to understand business objectives and deliver high-quality work accordingly
Working backwards to lead the end-user experience
A human-centred approach to problem-solving
Data-driven mindset and aptitude for technology
Aligning customer needs with commercially viable solutions
Customer research methodologies
Design thinking tools
Project management (advantageous)
Your experience:
You must have over 5 years of experience in design or product/service strategy
You must have over 5 years of experience leveraging human-centred design techniques
You must have a degree in a related field to design thinking, business strategy or sciences (desirable but not essential)
You must be able to communicate fluently in English
You must be able to live in or be able to commute to London regularly / on-request
Experience designing for hospitality / retail sector (advantageous)
Working environment:
As a result of the pandemic, we run a hybrid working environment, where teams work partially from home with daily team and project check-ins via video calls. The nature of the project may require you to come into central London to facilitate research activities as well as necessary workshops.
Diversity & Inclusion:
We nurture an environment free of discrimination, creating a culture of equity and togetherness. Our team is a wonderful mix of national and global individuals, which makes us an extensive library of international knowledge while enjoying a culturally rich environment. Some of the languages in our team range from Danish, Russian and Portuguese. Radical Path are a Equal Employment Opportunity and do not discriminate against an applicant or employee based on race, colour, religion, creed, national origin or ancestry, sex, age, physical or mental disability, genetic information, gender identity or expression, sexual orientation, marital status, or any other legally recognised protected characteristic under UK law.