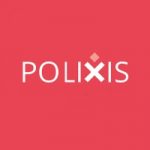 Senior Sales Representative
About the job
Kindly note candidates without a proper covering letter will not be considered. Please make sure your cover letter is attached in case you apply directly through Linkedin.
Job Title : Senior Sales Representative
Position type: Permanent
Percentage: Full time 100%
Location: London, hybrid
About Polixis
This is a great time to join our company! Headquartered in Geneva, Switzerland, Polixis is a leading Swiss firm specialized in SaaS & DaaS Solutions for financial sector offering one of the World's biggest Risk & Compliance datasets to its regulated industries.
Polixis is among Switzerland's Top 20 Fintechs the second year in a row and among World's handful of primary Compliance data providers. Key to our success has been the fact that we are in a position to offer compliance infrastructure data without the need to act as reseller or intermediary.
Today we count among our clients some of Europe's biggest private banks, wealth and asset managers. Our ambition is to quickly become the No. 1 global provider of DaaS & SaaS products in our field with primary physical presence within all of World's key financial centers.
When it comes to the UK Market, having established our name in continental Europe we are only at the beginning of conquering the City…! Wonna join this success at its early stage?
What you will be selling
Polixis' product offering targets mainly regulated firms in need of AML, Sanctions, PEP and KYC Due Diligence data and software. We offer either separately, or combined SaaS & DaaS.
Your primary target groups will be the following key sectors;
Financial and other Regulatory Sectors;
Fintechs;
Other AML and Tech firms in need of primary data providers to act as intermediaries;
Large tech platforms for integration (core banking systems etc)
Role/Responsibilities
Source and generate new leads
Negotiate and close deals with customers
Maintain and develop existing relationships for upselling
Pipeline customer leads in a CRM system
Regularly deliver customer presentations both through videoconferencing and on-premise visits
Reporting sales on a regular basis
This position includes frequent travelling in post covid period, up to 30%
Required qualifications
You have 2 to 5 years of experience in AML/KYC related sales or similar, ideally working with products related to Compliance and Wealth Management Industry
Fluency in oral and written English is a must. Additional language skills including French, Spanish, Russian or Arabic are highly desired.
Work permit in the relevant jurisdiction.
Required soft skills
Self-organised
Result driven
Excellent communication skills both with external and internal stakeholders
General culture about core regulatory, political and business developments impacting our field.
Career Plan
Polixis, with its 80+ growing team across the world is in a peculiar situation of being neither too small to operate nor too big to stagnate. In other words, any motivated and result driver person will have plenty of room to grow in the years to come.
As to this position, this role will be our first sales person fully dedicated to new SaaS & DaaS product line in London. Depending on your skills and vision, this position can lead to cross-country/territory sales in the future.
How to apply:
Only candidates with a minimum of 2-5 years of work experience in software sales are invited to apply.
Only applications with accompanying cover letter clearly stating your vision and motivation will be considered.
Qualified candidates are welcome to send their applications to myjob@polixis.com with a subject line Senior Sales London. If you apply through Linkedin, make sure you Cover Letter is attached to your application.
To apply for this job please visit LinkedIn.