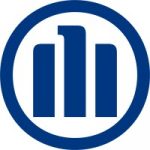 Senior Risk Analyst (m/f/d) at Allianz SE #StandwithUkraine
Job description:
Who are we?

Are you keen on driving innovation? Do you thrive in a culture of diversity, collaboration and trust? Then let's care for tomorrow. At Allianz SE, you can count on having a voice, driving innovation and change and making an impact – for us, yourself and the world. For more about Allianz SE,click here.




Who will you be joining?

Within Allianz SE, Group Risk (GR) is in charge of managing risks to bolster Allianz's financial strength and to support value-focused company leadership. As such Group Risk is responsible for monitoring and reporting on the Group's overall risk profile, and thus ensuring that individual Allianz companies adhere to the Group's risk governance principles. Our risk framework covers approximately 100 entities worldwide providing risk measures, analysis and reports to 400 - 600 direct users.



Within Group Risk, the Market Risk Analytics team is covering the areas of financial risk and capital management as well as the maintenance and development of group-wide Internal Model with focus on real-world scenario generation, risk aggregation and tax modeling. In the field of financial risk and capital management the team is responsible for all questions related to risk capital steering, in particular on Group and local target capitalization levels, Return on Risk Capital and market risk limit framework. It is also responsible to challenge and follow-up on all new investment strategies, in particular on SAA related, hedging and ALM topics. The perfect candidate should be comfortable with both areas of responsibility, leveraging synergies and supporting to Group Risk's value creation.



How can you make an impact?
Responsibility for development and validation of the Internal Model, specifically market risk, risk aggregation and tax effects linked to the simulation models used for risk capital estimation, model calibration & data processes
Providing subject matter expertise in all aspects of Allianz's risk capital models
Developing/refining risk aggregation framework for financial, insurance and credit risk
Refining risk capital internal model methodology including prototyping activities
Continuously seeking improvements in data flow, informational value, and market practice benchmarks
Liaising with internal and external auditors, regulators and top management
Support regular deep dives on market risks (equity, interest rates, spreads, FX, etc.), hedging strategies and report the results and recommendations to senior management
Drive data warehousing, automatization and machine learning projects within FRA
What are you made of?
Minimum Qualifications:


Very good understanding of risk management concepts, quantitative risk methods and valuation models, notably market risk & asset liability interaction
Very strong communication skills and confidence in dealing with senior management
Ability to quickly grasp complex situations, align with stakeholders and decide in demanding situations
Experience with risk systems and risk reporting
Solvency II and regulatory knowledge (both internal model as well as standard model)
Experience with Group consolidation
Working experience within a financial services environment, consulting firm or Risk Management Department
Structuring to a large extent own work / analysis and executing work plans efficiently
High level of commitment and interest to work in a dynamic and demanding environment
Ability to establish and maintain internal and external working relationships with colleagues from different functions and cultures
Previous experience in business related functions (e.i. Sales, Operations, Claims, Underwriting, Investment Management, Asset Management, Consulting, Product Development, Finance, Market Management, Digital / Tech etc.) is a plus
Preferred Qualifications:


University degree in mathematics, physics, economics or alike with strong quantitative focus
Actuarial exam, CFA qualification, PRM/FRM or equivalent is a plus
Fluent in Business English (written & spoken) is mandatory
Advanced knowledge of standard software (Excel, Access, Word incl. VBA)
Knowledge of risk-related systems and programming language(s) is a strong plus
Do we have what you need?
Flexible working arrangements (opportunity to work from home few days per week)
Individual and excellent career development opportunities/plans
Family friendly working environment
Health & well-being offerings
Company pension & health insurance
Multi-national, diverse and inclusive community
Opportunity to make an impact on our sustainability initiatives
And there is much more!Find out more here:Allianz SE Benefits
More information regarding our recruitment process:Allianz Careers


Additional Information


Senior Recruiter: Ms. Diclemente Sabrina:+49 89 3800 69518 /+49 160 4619989
Please submit your applications only via our online tool.


We support Ukrainian and Russian job-seeking refugees looking for a new job - your applications are welcome.


27008 | Risk Management | Professional | | Allianz SE | Full-Time | Permanent