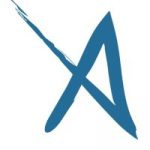 Senior Property Manager
Senior Property Manager
We are seeking a skilled and experienced Property Manager to oversee the operations and management of a residential cooperative located in the vibrant Brighton Beach area of Brooklyn. The ideal candidate will have a minimum of 5 years of hands-on residential property management experience, with a strong background in capital renovation projects. The Property Manager will be responsible for ensuring the smooth day-to-day functioning of the property, maintaining high standards of property maintenance and resident satisfaction.
Responsibilities:
Oversee the daily operations of the residential cooperative, including property maintenance, repairs, and tenant relations.
Coordinate and supervise maintenance staff, vendors, and contractors to ensure timely completion of repairs and maintenance tasks.
Develop and implement preventive maintenance programs to extend the lifespan of the property's infrastructure and equipment.
Address and resolve tenant complaints and concerns promptly and professionally.
Ensure compliance with all relevant laws, regulations, and cooperative policies.
Utilize your expertise in capital renovation projects to plan and execute property improvements, upgrades, and renovations.
Coordinate with architects, engineers, and contractors to develop project plans, obtain necessary permits, and manage construction timelines.
Monitor project budgets, review contractor invoices, and ensure projects are completed within approved budgets.
Communicate project updates to cooperative board members, residents, and other stakeholders.
Apply your background in construction administration to oversee construction projects, ensure compliance with plans and specifications, and manage project documentation.
Review and approve contractor bids and proposals, ensuring cost-effectiveness and adherence to quality standards.
Collaborate with architects, engineers, and contractors to address design changes, site conditions, and any other construction-related issues.
Qualifications:
Minimum of 5 years of solid hands-on residential property management experience.
Demonstrated experience in managing capital renovation projects.
Strong organizational and problem-solving skills, with attention to detail.
Excellent communication and interpersonal skills to interact with residents, board members, vendors, and contractors.
Knowledge of local housing laws, regulations, and cooperative governance.
Construction administration background (a plus).
Fluency in Russian and/or Spanish (a plus).
Experience supervising union employees (a plus).
Salary: $120,000 - $150,000 plus employee health benefits, etc.
Please send your resume for immediate consideration to: dhahn@adviceny.com
If this particular role isn't the ideal fit, please feel free to forward your resume to the email above to explore other available opportunities. Please also feel free to share this posting with anyone in your network who might be open to learning more. Referrals are always appreciated!
Advice Personnel
*Celebrating 35 years as New York's trusted boutique executive recruiting & staffing firm*
To apply for this job please visit LinkedIn.