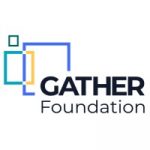 Senior Project Manager
The Company
GATHER Foundation is Global Alliance Towards Harmonized E-health Records for Precision Medicine in Neurodevelopmental Disorders (NDDs). As a recently established initiative, GATHER Foundation aims to promote and support the generation of minimum requirement frameworks for the curation and collection of harmonized clinical, genetic and molecular data in the field of NDDs.
One of the major challenges of this harmonization process is that there are currently no clear standards regarding clinical data collection for NDD patients. Our ultimate goal at GATHER Foundation is to instate an era of precision medicine for patients with neurodevelopmental disorders (NDDs). GATHER Foundation aims to create a strategic, non-for-profit point of contact to facilitate data sharing across academic and clinical centers.
Position
Title: Senior Project Manager (FR & EN Fluent)
Location: World Trade Center, Barcelona
Duration: Permanent
The Role
Functions and responsibilities include but are not limited to:
promote the sharing of data across private undertakings, academic institutions, clinical centers and any other interested parties towards an increased data collection and data analysis capacity for precision medicine in the conditions;
allow the collecting and curating of a large collection of harmonized clinical, genetic and molecular data from patients affected by the conditions;
foster improved understanding of patient subgroups and clinical features that are relevant for a systematic classification of the conditions;
contribute to the elaboration of new clinical practice guidelines in regard to clinical data collection to accelerate and facilitate the harmonization of different data sources;
contribute to the advancement of a systems biology driven precision medicine in the conditions, by collaborating with third party associates on drug discovery to treat the identified patient subgroups in a specific manner; and
support public utility works that pursue the same purposes.
Your Responsibilities
Functions and responsibilities include but are not limited to:
Managing the key partnerships, including data acquisition and stakeholders relationship management, coordinating contractual terms,
Initiating and coordinating internal development projects (timelines, resources, and reports)
Coordinating with the developer team of the corporate partner, the technical work performed for GATHER Foundation
Reporting activities performed to the CEO and to the GATHER Foundation Board Providing guidance to the Administrative Coordinator of GATHER Foundation in any aspects requiring technical and/or scientific expertise
Supervising Quality Management System (QMS) and Data governance of GATHER Foundation
Closely interacting with scientific and operational providers by presenting and promoting GATHER Foundation to reach the aims of the foundation
Ensuring strict compliance on the separation of activities between GATHER and other corporate entities
Handling every information in a confidential manner
Your Profile
Master's Degree, or PhD or equivalent level experience (5+ year after the obtention of the degree) in life sciences, engineering, medical, or bioinformatics field is a must
Minimum 5 years of demonstrable experience in project management in academic, clinical and/or industry setting, preferably in leading roles in a R&D environment
Previous experience in sytems biology, managing clinical data, and precision medicine is a plus
Understanding of regulatory landscape in patient data management & processing is an asset
Strong networking ability in cross-cultural environment with a proactive and entrepreneurial mindset
Track record in building networks or being part of the large EU consortiums is a plus
Strong interpersonal, communication, presentation, reporting and negotiation skills
Experience in managing a small team is an asset
Willing to integrate in a high-paced, dynamic and inspiring environment
Fluent in English (verbal and written communication)
Personal Attributes:
The right candidate will be a confident self-starter and must have an 'all hands on deck' attitude. They must be prepared to work autonomously while displaying an appetite and willingness to learn.
To submit your application, please contact coordinator@gatherfoundation.ch while providing a cover letter, CV, and references (in English).
To apply for this job please visit LinkedIn.