Archived (not relevant)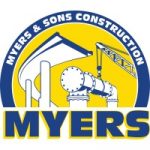 Senior Project Engineer / Project Manager
Myers and Sons Construction, is a Heavy Civil Construction Company. The specializes in, Bridge Construction, Bridge Restoration, Roadway Rehabilitation, Water/Wastewater Treatment Plants, Concrete Bridge Overlays, Concrete Paving and Alternative Delivery Projects, including Design Build, CMGC, CMAR and Progressive Design Build throughout California and Colorado. For more information on our company please visit www.myers-sons.com
We are currently looking for a Senior Project Engineers and/or Project Managers who can join our dynamic project management team. This position can work on site, in Sacramento or a combination of both depending on the project and activity level of the project. We have four projects with openings. The first is a $140M CMGC Project for Caltrans in Dunsmuir rehabilitating an arch bridge and replacing 12 miles of I-5 with concrete pavement. The second is a $16M bridge project in San Mateo that has a large shutdown and accelerated schedule using ABC bridge techniques. The third is a $30M bridge project in Ukiah over the Russian River that is in construction now, this position will also help manage emergency work in progress to repair flood damage. The final project is an $63M CMGC project for Caltrans in Yreka, where downtown Yreka is being repaved with new specialized concrete pavement, sidewalks and drainage.
We are looking for a person that is capable of thinking outside the box, understands multi staged construction projects, is detailed oriented with experience heavy civil construction. The position is a leader at the jobsite, and is directly accountable for the safety, financial performance, and team development on site. This position will integrate with the project team and either focus on structures work or roadway work depending on your strengths and desires. This position is responsible to build and maintain a strong relationship with the subcontractors, owner, suppliers and engineers.
Key Responsibilities:
Work On Site to help solve problems that occur during construction
Partner with Project Superintendent in development of a project site logistics plan
Maintain thorough understanding of the Myers contract with Caltrans
Monitor project costs and Job Cost Report
Analyze and forecast monthly Total Cost Projection reports
Monitor project labor
Lead the project's quality process
Develop, schedule and lead project teams on submittals, RFI's and Change Orders
Develop and maintain effective relationships with the Designer, vendors, subcontractors and owners
Implement all applicable Safety Programs.
Qualifications:
Bachelor's Degree in Construction Management or Engineering preferred
3+ Years of Experience in highly complex and related highway or structures construction projects in California.
Experienced dealing with subcontracts, subcontractors and self-perform work
Experience leading successful project team, including development of employee and maintaining relationships with external entities
Excellent organizational, team management, problem solving, motivational skills.
Myers & Sons Construction is proud to be an equal opportunity and affirmative action employer regardless of race, color, gender, age, sexual orientation, gender identity, religious beliefs, marital status, genetic information, national origin, disability or protected veteran status