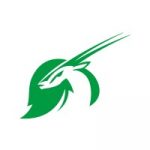 Senior Programme Manager, Central Asia, Eurasia
Salary Range: circa £45,000 per annum
Start Date: As soon as possible
Duration of Contract: Permanent
Location: Fauna & Flora International, Cambridge, with international travel as required.
Current policy offers partial remote working with the UK
Founded in 1903, Fauna & Flora International (FFI) is the world's longest established international conservation organisation. Our vision is to create a sustainable future for the planet where biodiversity is conserved by the people living closest to it. We aim to do this through the conservation of threatened species and ecosystems worldwide, choosing solutions that are sustainable, based on sound science and take account of human needs. We have become a trusted entity in the world of conservation. Today FFI is active in over 40 countries.
FFI is seeking a highly experienced conservation professional to manage FFI's Central Asia Programme. You will represent FFI in the region and ensure the effective management and technical delivery of projects in Kyrgyzstan, Tajikistan, Kazakhstan and Uzbekistan, leading on the development of projects in these countries and elsewhere in Central Asia, working in close collaboration with FFI's teams and partners in the region.
You will have a proven track record in operational, project, grant and financial management at a similar senior level.You will be skilled in providing both strategic advice and technical input to the design, development, implementation and evaluation of projects.
Strong leadership and people management skills are essential to the role to ensure a professional and motivated team that delivers effectively against project aims, objectives and timelines.The role also requires a skilled and credible communicator, who is confident in developing and managing relationships internally and with relevant stakeholders, including governments, non-governmental partners, donors and funders.
An advanced degree or equivalent level qualification in a relevant discipline or equivalent level experience as well as strong technical conservation skills are essential.You will have a proven track record in fundraising, experience in institutional development and capacity building and be able to demonstrate an understanding of the statutory and regulatory frameworks within which FFI operates in Central Asia. Fluency in written and spoken English is essential; Russian or another language relevant to this region is strongly desirable.
In return, the role offers the opportunity to work within a groundbreaking and entrepreneurial organisation, at the forefront of global conservation. In addition, you will receive a generous pension contribution, attractive annual leave allowance and life insurance.
Our offices are located in The David Attenborough Building in central Cambridge, just a few minutes' walk from glorious historic buildings and museums, the picturesque River Cam, the central market and shopping centre, and a host of cafés and restaurants.
For further details and to apply please click here
The closing date for applications is Monday, 6 February 2023. Interviews will be held on week commencing Monday, 13 February 2023.