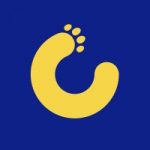 Senior Product Marketing Manager
MacPaw is a software company with headquarters in Kyiv, Ukraine, that develops and distributes software for macOS and iOS. At MacPaw, we believe that humans and technology can reach their greatest potential together. Today, our products have more than 30 million users worldwide.
MacPaw is proud to be Ukrainian. The support and development of Ukraine are significant parts of the company's culture. MacPaw gathers open-minded people who support each other and aspire to change the world around us.
At Setapp, our everyday job is to build a platform that enables people to deliver remarkable results with powerful tools. We believe there are only two types of Mac users: 1) Setapp customers; 2) Future Setapp customers. And, as a Senior Product Marketing Manager, you are at the heart of how we deliver value to our existing customers and attract new ones.
Reporting to the Head of Product Marketing, this is a leading position on the product marketing team, requiring collaboration with different stakeholders across the organisation to improve business performance and the market perception of Setapp.
In this role, you will:
You'll work at the intersection of product development and marketing to orchestrate high-impact product and features launches. You will be focused on all aspects of product marketing, including customer development, positioning and messaging, pricing, and go-to-market strategy. You will have to make sure that the right audience is aware of the product, customers understand how the product works and have enough reasons to return to the product over time. Feedback from those customers and their behaviour is analysed and acted on throughout the product development lifecycle.
Develop and implement compelling go-to-market strategies and successful releases from ideation to launch and adoption
Lead market and competitive analysis by surfacing quantitative and qualitative insights to inform and influence the product roadmap
Closely collaborate with Product and Marketing to optimize the customer lifecycle from acquisition to in-product activation, engagement, and retention
Build a deep understanding of the customer and serve as their voice, collecting and prioritizing user feedback with the Product Team
Identify the target customer and create positioning and messaging statements that effectively communicate the value prop and differentiate our product offering
Map out how and when new features are introduced to customers
Be a product expert and communicate its value to key stakeholders across the company
Understand how our product grows among key segments across the customer journey and set measurable business goals, and track progress against them
Skills you'll need to bring:
A proven track record of 5+ years in a product marketing role (experience working with a SaaS product is a plus)
Experience working with and influencing cross-functional teams
Ability to empathize with the customer and view things from their point of view
Experience working on product marketing throughout a product's lifecycle
Strong leadership, collaboration, and communication skills
Strategic thinker, able to balance long-term vision with short- and medium-term goals
Growth mindset with the desire for continuous improvement
Analytical mindset, comfortable leveraging data to drive decisions
Excellent verbal and communication skills
What we offer:
We are a Ukrainian company, and we stand with Ukraine against russian aggression
We maintain workplaces and salaries for the mobilized Macpawians and provide financial support to colleagues or their families affected by the war. You can read more about it here.
It's entirely up to you whether to work remotely or at the hub. If you decide to work at home, we cover the costs spent on your workspace organization: portable power stations, power banks, etc.
Your health always comes first
We cover 100% of your medical insurance costs and 50% for your dependents. We also offer a 50% refund for psychotherapy.
You can choose a schedule that is comfortable for you. No one here tracks your clock in/clock out because MacPaw is built on trust and cooperation.
Space to grow both professionally and personally
Whatever your dreams and aspirations are, we got you. Education budget, annual development reviews, free English classes, and regular lectures. We also offer personal coaching with organizational coaches.
We build honest, transparent, and reliable relationships within teams. Every Macpawian can improve processes and implement their ideas. We encourage open and constructive feedback and provide training for Macpawians on giving and receiving feedback.
HQ designed for people (and pets)
Our headquarters has it all. A spacious workplace with enough room for sitting up, lying down, and running around. Cozy kitchens with coffee, snacks, and lunches. Also you are welcome to bring your pets to the office.
Join social initiatives with MacPawCares
MacPaw participates in numerous humanitarian aid and charity projects across many fields, and you are welcome to jump in and spend up to 24 working days per year making the world a better place.