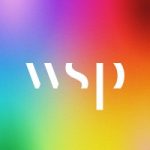 Senior/ Principal/ Associate International ESG Consultant – UK Wide
We are WSP - Join us and make your career future ready!
In today's world it's important to work for a company that has clear purpose, giving back to communities and supporting what is truly important in the world.
When considering a career move its vital to work for a business that is aligned to your values and goals, a place where you can belong. See what WSP stands for in 2023 and beyond…
To find out more about our Earth and Environment business click on the following link and discover what awaits you at WSP: https://www.wsp.com/en-GB/hubs/environment
We are seeking a motivated and highly experienced International ESG consultant (Senior/Principle/Associate Grades) to join our International ESG transactions and strategy advisory team working on international ESG due diligence projects for a wide range of financial and industrial clients.
We provide Environmental & Social (E&S) Due Diligence (ESDD) often acting as lenders' Independent E&S Advisor or working with the Project Company to align with the lender's E&S policies as part of project financing but we also contribute to ESIAs and wider social performance/management services in line with international funder environmental and social standards.
The role will build on our excellent track record and expand on our international ESG expertise, helping to provide ESG support, manage, deliver and develop our ESG technical services, win new business, and to effectively respond to ESG strategic advisory and Sustainable Finance driven market opportunities.
The job will include involvement in technical and project management aspects of a variety of projects often located in developing countries such as South America, Europe, Africa, the Middle East and Central Asia/Commonwealth of Independent States (CIS). The project work can involve travel to these locations on short trips to conduct or support audits/monitoring or training,
Your new role, what's involved?
You will play a key role in
Managing the delivery of major international ESDD, ESMS, identification of mitigation measures, preparation of E&S management plans and E&S monitoring and performance services on major international projects for our private sector clients and on behalf of international funders;
Defining appropriate corrective action plans, and measures for follow-up verification;
Providing assistance to clients in meeting international lender standards and advise on international best practice in E&S performance;
Supporting the development and implementation of environmental and social management systems;
Have a deep understanding of international E&S standards, incl. Equator Principles, IFC Performance Standards, EBRD Performance Requirements, World Bank EHS Guidelines. Keeping up to date with the latest developments, regulations and standards in the ESG space;
Building strong working relationships and collaborating widely with WSPs international environmental and ESG due diligence teams to manage and develop service quality;
Managing project Associates within countries and regions of operation;
Delivery of work through well written and succinct reports and presentations to clients;
Technical support to various team members to identify E&S risks and manage those risks
Responsibility for account managing a number of clients – developing those relationships, supporting delivery of services and growing the accounts; and
Business and Client development, preparation of marketing materials and proposals as required.
We'd love to hear from you if you have:
Essential:
a primary degree in a relevant subject such as environmental science, E&S studies, sustainability, social sciences and HSE supported by relevant experience commensurate with the role. A secondary/ post-graduate qualification such as an MSc, MEng or similar qualification, would be advantageous.
an understanding of key E&S due diligence concepts and their application;
experience in carrying out E&S due diligence reviews / ESIAs, construction monitoring for infrastructure projects;
proven and successful experience in providing E&S management services to international lenders in project finance processes and cycles involving IFC, EBRD and other lender safeguards;
Client focused - client facing, confident communicator.
you will have the ability to provide high level advice at short notice.
you must have excellent written and verbal communication skills, and be fully IT literate as you will be required to write and review clear, concise and technically robust reports.
experience of working internationally;
ability to undertake international trips as required;
fluency in English, excellent communication and report writing skills;
good interpersonal skills with ability for building internal and external relationships and networks;
excellent project management skills; and
proven ability to confidently deliver to tight timelines and work cross-culturally in an international working environment.
Desirable:
fluency or the ability to work in other languages (Russian and French a strong bonus);
strong experience in a particular sector;
strong relationships with international lenders/IFIs;
experience mentoring junior staff;
experience in any of the following: sustainable finance, emerging ESG guidelines (most notably TCFD and the EU Taxonomy), supply chains, climate scenario analysis and decarbonisation / net zero strategy work, experience in E&S specialisms, training, development/implementation of E&S management systems, E&S policy development and capacity building for clients, H&S/OHS
What's in it for you?
WSP recognises that work is only one part of your life and making time for other things is important – whether that's for your families, friends, or yourself.
Our hybrid working policy allows the flexibility to work from the comfort of your own home as well as collaborating in our contemporary offices across the UK.
We want our people to achieve rewarding careers, bringing their whole selves to work. We celebrate integrity and treat people with respect, supporting each other and embracing diversity to create a culture of inclusion and belonging at WSP.
Our employee resource groups VIBE (LGBTQ+ employees), CREED (Championing Racial Equality and Ethnic Diversity) and our Gender Balance Group, in tandem with WSP's Neurodiverse Community Group, WSP Connect Group (visible and non-visible disabilities) help us promote the right environment for you to reach your full potential.
We are committed to supporting our people, giving you the tools to make improvements to your health and wellbeing through our Thrive programme.
Med24 gives you and your family unrestricted telephone access to an NHS doctor where you can call day or night or have a face-to-face video consultation.
For improved work life balance, WSP offers the "WSP Hour" which enables you to take one hour per day to do as you wish and make up the time earlier or later that day. We also offer part time and flexible working arrangements plus the option to flex your bank holiday entitlement to suit you.
We appreciate that development and training is important to you and that's why we have a supportive environment that invests in your development, whether that's chartership, training or mentoring.
Apply now and be the future of WSP
#WeAreWSP
Here at WSP we positively encourage applications from suitably qualified and eligible candidates regardless of sex, race, disability, age, sexual orientation, gender reassignment, religion or belief, marital status, pregnancy or maternity/paternity. As a Disability Confident leader, we will interview all disabled applicants who meet the essential criteria, please let us know if you require any workplace adjustments in support of your application.
Please note WSP reserves the right to close the vacancy before the advertised closing date.