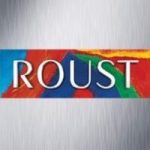 Senior Packaging Designer
Job TitleSenior Packaging Designer
Salary Range60-75K GBP Gross / annum
Experience+10 years
Reports toCreative Director
DepartmentGlobal Design & Innovation
BenefitsBUPA private medical insurance, Life assurance, Mobile phone (iPhone 13) with monthly allowance, 25 days paid holiday
Location201 Borough High Street, SE1, London (5 days /week in Studio)
RS Studio is a unique, creative in-house Design Studio. The team is responsible for design innovation within the Roust Organisation, leading Brand and Packaging design for all markets globally.
We are seeking a passionate experienced packaging design with ambitions to develop their expertise and industry knowledge who is ready to step-up into this senior, but hands-on role. This is an opportunity to develop your experience in the industry, working directly with the people responsible for making our world class brands. You will have a direct impact on the brand experiences we bring to market and the overall commercial success of our business.
Our in-house agency has a friendly, open and dynamic atmosphere and takes pride in their creative approach to delivering strongly differentiated, international brand design. We work on a diverse and growing range of premium packaging projects, providing bespoke design solutions, ensuring all creative ideas are beautifully crafted and executed to the highest degree of detail.
Roust comprises:
Roust International is one of the world's largest vodka producers and one of the biggest integrated spirit beverages businesses in Central and Eastern Europe. In 2022 it sold over 16Million 9Ltr/cs in over 90 International markets and has state-of-the-art production facilities in Russia and Italy. Its extensive portfolio includes Russian Standard, the world's #1 premium Russian vodka, other flagship brands such as Gancia, the inventor of Italian sparkling wine, Green Mark, Parliament and Talka and has exclusive distribution agreements with many world renown brands, including Remy Martin and Jägermeister.
Gancia is a legendary Italian brand whose founder Carlo Gancia invented Italian sparkling wine over 170 years ago, in 1850. Since Roust acquired the brand in 2011 sales have grown over 6-fold, selling over 1.5Million 9Ltr/cs in 2022, and have market leading positions in Prosecco and Asti wines around the world.
Job Purpose and Scope
To create, execute and implement outstanding creative brand and packaging ideas and brand design on designated projects, from evolutionary brand development, through to brand extensions and NPD across the Roust portfolio of brands.
Reporting directly to the Creative Director this new role will add exceptional creative design generation capabilities to the team. Working as an effective and inspirational collaborator within the team and across the design process on predominately, premium Wine & Spirits branded packaging.
Key Responsibilities
1.To deliver outstanding creative brand ideas and brand design on a project by project basis.
2.To execute brilliantly crafted, bespoke design solutions under the direction of the Creative Director.
3.To work unison with the wider design team ensuring effective communication, good time management and excellent project delivery.
4.To embrace and champion our product superiority and attention to detail approach to design ensuring a collaborative approach at all stages of the creative process.
5.To ensure the effective usage of the strategic design tools and processes.
6. To ensure that creative intent and integrity is maintained during the transition from concept to implementation and production on our lines.
Key Competencies/Personal attributes
·Proven experience of working in the Premium Wine and Spirits sector across a broad range of clients and product sectors at significant and successful creative consultancies or leading companies.
·Appropriate level of design education with a degree/or equivalent in their chosen specialism.
·Strong understanding of brands and the role of design within the world of brands.
·Fluency in traditional creative brand design skills, including freehand sketching, drawing, and typography.
·Experience of working in multi-disciplinary teams (specifically alongside structural designers & illustrators)
·Ability to think and communication big ideas powerfully in words as well as visually.
·Good knowledge of label printing and various packaging technologies relevant to premium wine & spirit's business.
·Excellent working knowledge and proficiency in the latest versions of Adobe Illustrator, InDesign and Photoshop.
·High quality visualization skills
·Excellent English language skills, both spoken and written.
·Organised and the ability to organise projects and resources accordingly
·Enthusiastic team player with a can-do attitude.
·Calm under pressure with a mature attitude.
·A fastidious eye for detail.
·Ambitions to make a difference in the industry.
To apply for this job please visit LinkedIn.