Archived (not relevant)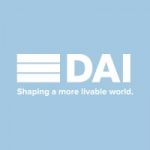 Senior Manager, Talent Acquisition
Job Title
: Senior Manager, Talent Acquisition
Department
: USG People Human Resources (US) – Talent Acquisition
Reports to:
Associate Director, Talent Acquisition
Work Location:
Bethesda, Maryland
Position Overview


The Senior Manager, Talent Acquisition is a managerial position in which the incumbent is responsible for full cycle recruiting and hiring for corporate management, professional, technical, and administrative positions. Responsibilities involve partnering with hiring supervisors at all levels of the organization to effectively source, recruit, evaluate, interview, and select top talent to meet DAI US corporate staffing needs. Further, the Senior Manager, Talent Acquisition is responsible for standard policies and procedures for DAI's corporate recruitment efforts.The Senior Manager, Talent Acquisition will develop DAI's outreach plan, and focus externally in social media, face to face, and networking activities to raise the profile of DAI as an employer of choice.
This is a full-time permanent position. Work authorization in the United States is required.
Responsibilities
Talent Acquisition

Lead full-cycle recruitment for assigned entry-level to executive searches.
Work with hiring managers to develop position descriptions, provide counsel and recommendations.
Source appropriate candidates through internal and external networks, industry events, DAI's internalrecruitment database and online electronic resources.
Lead complex recruitment assignments that require creative applications of knowledge to specific recruitment challenges.
Develop, publish and reinforce standard policies, procedures, and best practices for DAI's corporate recruitment efforts.
Execute, and facilitate the execution of, mutually agreed upon recruiting strategies and actively sources candidates.
Follow standardized processes to screen and select the best qualified candidates, ensuring compliance with all federal, state and local regulations are met.
Facilitate decision-making by hiring managers in order to meet hiring deadlines.
Collaborate with Compensation to negotiate candidate salaries and allowances in accordance with budget constraints.
Represent Talent Acquisition in work to improve recruitment processes and efficiencies across the agency, building partnerships with recruitment peers.


Outreach

Work with the Associate Director, Talent Acquisition and the Diversity, Equity, Engagement, and Inclusion team develop, execute, and monitor US corporate outreach plan to increase minority, female, veteran and disabled workforce representation.
Build and strengthen established and new relationships with diverse educational institutions, alumni networks, professional associations, community organizations, individual students, and members of the workforce, and other talent pipeline networks to diversity the talent pipeline.
Develop and leverage internal and external networks and subject matter experts to understand and engage available resources.
Collaborate with the talent acquisition team to develop inclusive sourcing strategies to ensure qualified and diverse candidates.


Staff Management

Supervise the Recruitment and Outreach Associate Specialist.
Train, coach, and mentor talent acquisition team staff, clearly communicating organization, division and department priorities, and how their work contributes to DAI's mission, ensuring that the working environment continually fosters diversity, inclusion, and belonging.


Additional Responsibilities As Deemed Necessary.

Qualifications & Skills
Minimum Requirements:

Grade P6: Minimum of 5 years of relevant professional experience working in talent acquisition or human resources and a college degree. Equivalent combinations of education and experience will be considered.
Excellent organizational skills and attention to detail.
Self-directed with strong organizational skills and the ability to prioritize multiple tasks/competing deadlines simultaneously.
Professional proficiency in MS Office suite.
Able to work as part of a decentralized team with minimal oversight.
Able to handle confidential and/or sensitive information with discretion.
Excellent written and oral communication skills, with the ability to communicate clearly and professionally with internal clients and external candidates, both verbally and in writing and tailor communication style to diverse audiences.
Able to build and maintain excellent working relationships with staff at all levels of the organization and external clients from diverse backgrounds.
Able and willing to travel to any country where DAI currently operates or may wish to operate barring times when DAI Global Security has deemed travel unsafe.
Able and willing to adjust work schedule, if needed, to support teams located in different time zones/countries.
Demonstrated ability to lead diverse teams, create inclusive work environments, and work effectively within a culturally diverse environment.
Authorized to work in the United States.


Preferred, but not required:

Professional working proficiency in a second language (Spanish, French, Russian, or Arabic preferred).
Demonstrated experience working in international development sector.
At least 2 years of supervisory experience.
Certification in diversity recruiting or SHRM-CP.


Compensation & Benefits:


For employees working the United States, the full-time equivalent annual base salary for this position is expected to be between $101,120 to $128,997. Salary for part-time employees will be prorated based on actual hours worked. Actual offers will be based on several factors including, but not limited to, qualifications, relevant education, experience, skills, seniority, performance, and business or organizational needs.
Eligible U.S. based employees, will be able to enroll in medical, dental and vision insurance, plus a 401(k)-retirement plan with a company match. Additionally, employees will be eligible for company-paid annual leave (vacation & holidays), sick leave, parental leave; as well as short- and long-term disability coverage. Detailed information will be provided at the time a formal offer is extended.
For employees working outside of the United States, compensation and benefits will vary based on location.
Equal Employment Opportunity


All qualified applicants will receive consideration for employment without regard to race, color, religion, sex, sexual orientation, gender identity, national origin, disability, age, or status as a protected veteran.
DAI and its employees are committed to confronting discrimination in all forms, nurturing respect for our interpersonal relationships, and holding ourselves accountable for positive change within the company and in the communities, cultures, and countries in which we live and work. DAI is committed to attracting and retaining the best employees from all races, ethnicities, and backgrounds in our continued effort to become a better development partner.
DAI upholds the highest ethical standards. We are committed to the prevention of sexual exploitation, abuse, and harassment as well as other ethical breaches. All our positions are therefore subject to stringent vetting and reference checks.
DAI requires COVID-19 vaccinations subject to accommodation required by law.