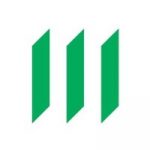 Senior Manager, Media Strategy
Are you looking for a supportive, collaborative workplace with great teams and inspiring leaders? You've come to the right place. We're looking for ambitious people who share our values and want to make every day better for people around the world. If this sounds like you, and the career below sounds exciting, we'd like to hear from you.


Working Arrangement


Hybrid
Job Description

The opportunity:


Manulife is embarking on a multi-year journey to build a Global Performance Marketing Shared Service CoE (Center of Excellence) which will fuel our bold ambition to become a digital customer leader. The function brings together Marketing Technology (Martech) and Demand Generation (Demand Gen) – a comprehensive, full-funnel approach designed to drive tailored customer journeys powered by connected data, that when integrated raises brand awareness, drives quality traffic, generates leads, secures sales, and fosters brand loyalty.
We are looking for an innovative and curious
Media Strategy Manager
to join our dynamic and growing global team and help us in our digital transformation and data democratization journey.
Job Description


Reporting into the Director, Global Performance Marketing, the Media Strategy Manager will lead the development and advise a team of SME's who will support executing fully integrated campaigns that drive a meaningful connection with our customers. The Media Strategy Manager is responsible for innovative and highly relevant campaigns across APAC for our Global Wealth and Asset Management and Insurance divisions. You and the wider team will work on an end-to-end delivery for advertising initiatives, from strategy to planning and execution all the way down to reporting and sharing relevant insights with the various market segments. In this role, you will need to excel in stakeholder management across multiple internal and external stakeholders and strike the right balance between building strategies that can scale whilst accommodating market needs. It is expected that a successful candidate will lead the development of digital media campaigns internally and integrate these with offline channels. In addition, you will support & guide various team members on digital media operational specifics related to smooth campaign execution, so knowledge of platform setup and key campaign related processes is required for the role
Main Duties And Responsibilities

Lead the integrated marketing strategy for our Insurance division in Singapore, ensuring that it links all marketing elements across both paid digital and traditional media.
Work hand in hand with the market segments teams on the media strategy and goals in order to make informed decisions around targeting, platforms, creative formats, and budget allocation.
Analyze and apply industry trends, performance data, and other resources to inform strategies, audience development, test & learn opportunities, optimizations, and measurement frameworks.
Track, share, and manage timelines across the team, ensuring the SME's within the team have the support and tools they need to deliver.
Liaise with multiple internal stakeholders including Media Strategy Managers across markets and segments, analytics teams, creative teams etc.
Assist with process optimization for enhanced campaign efficiency.
Serve as a platform expert across established and developing digital and traditional media channels with the ability to advise direct reports on targeting capabilities, creative formats, and buying methods.
Provide feedback to partner teams on tooling needs for campaign planning & execution efficiency
Experience in media planning and cross-platform integrated media strategy for both digital and traditional campaigns.
Develop a comprehensive reporting framework to gain advanced insights into the effectiveness of each media platform, individually and holistically.
Familiarity with holistic integrated strategy approaches analytical and empirical media planning tools.
Hire, onboard and develop top talent and act as a mentor and leader to the SME's.

Qualifications And Experience Required

6-8 years of experience working in digital media across all channels (search, social, programmatic, video etc.) in Singapore, as well as SEA markets/ regional
Capable of and have experience of managing a team, both directly and remotely
Capable to leading and managing external agencies and partners effectively
Experience managing and planning multi-channel media for large budgets
Hands-on working knowledge of Google Ads, Facebook Ads and Google Marketing Platform
Strong understanding of media performance measurement (e.g. MMM or MTA's) and web analytics platforms
Experience working in financial services is preferred in planning and executing campaigns
Strong cross-functional management skills, comfortable managing and communicating with multiple international stakeholders
Strong analytical toolkit. Comfortable gathering and digesting data and crunching large data sets across various media platforms.
Understanding of both digital and traditional media, how it fits as part of an overall integrated marketing strategy and across the consumer journey
Thought Leadership on innovation and emerging media which are relevant to the Singapore market.
Experience with project management and project management tools

Language Requirements

Business-level English, both written and spoken
Business-level Mandarin, both written and spoken is a bonus as this role will be based in Singapore

What motivates you?

You obsess about customers, listen, engage, and act for their benefit 
You think big, with curiosity to discover ways to use your agile mindset and enable business outcomes 
You thrive in teams, and enjoy getting things done together
You take ownership and build solutions, focusing on what matters 
You do what is right, work with integrity and speak up
You share your humanity, helping us build a diverse and inclusive work environment for everyone 

This job description does not represent a comprehensive listing of job duties required and the role may require additional or different duties than those listed.
Every career at Manulife/John Hancock provides the opportunity to learn new skills and move your career forward. Ready to make an impact somewhere? What are you waiting for? Apply today.


About John Hancock And Manulife


John Hancock is a unit of Manulife Financial Corporation, a leading international financial services group that helps people make their decisions easier and lives better. We operate primarily as John Hancock in the United States, and Manulife globally, including Canada, Asia and Europe. We provide financial advice, insurance and wealth and asset management solutions for individuals, groups and institutions. Assets under management and administration by Manulife and its subsidiaries were CAD$1.3 trillion (US$1.1 trillion) as of June 30, 2021. Manulife Financial Corporation trades as MFC on the TSX, NYSE, and PSE, and under 945 on the SEHK. Manulife can be found at manulife.com.
One of the largest life insurers in the United States, John Hancock supports more than 10 million Americans with a broad range of financial products, including life insurance, annuities, investments, 401(k) plans, and education savings plans. Additional information about John Hancock may be found at johnhancock.com.
Manulife is an Equal Opportunity Employer


At Manulife/John Hancock, we embrace our diversity. We strive to attract, develop and retain a workforce that is as diverse as the customers we serve and to foster an inclusive work environment that embraces the strength of cultures and individuals. We are committed to fair recruitment, retention, advancement and compensation, and we administer all of our practices and programs without discrimination on the basis of race, ancestry, place of origin, colour, ethnic origin, citizenship, religion or religious beliefs, creed, sex (including pregnancy and pregnancy-related conditions), sexual orientation, genetic characteristics, veteran status, gender identity, gender expression, age, marital status, family status, disability, or any other ground protected by applicable law.

It is our priority to remove barriers to provide equal access to employment. A Human Resources representative will work with applicants who request a reasonable accommodation during the application process. All information shared during the accommodation request process will be stored and used in a manner that is consistent with applicable laws and Manulife/John Hancock policies. To request a reasonable accommodation in the application process, contact recruitment@manulife.com.