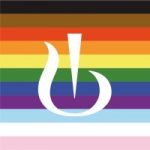 Senior Manager – Internal Auditor
Job Description


Bringing life-changing medicines to millions of people, Novartis sits at the intersection of cutting-edge medical science and innovative digital technology. As a global company, the resources and opportunities for growth and development are plentiful including global and local cross functional careers, a diverse learning suite of thousands of programs & an in-house marketplace for rotations & project work. With strong medicines pipeline our current transformation will not just deliver growth for our business but con-tinue to allow us to bring innovative medicines to patients quickly.
We are looking for a Senior Manager - Internal Audit who will be a trusted partner for the business to improve governance, risk management, processes and our culture. You will get to engage with senior leaders of Novartis corporate functions and country organizations. You will also be able to further develop your skills and strengths that will help you to reach new heights in the profession in an inspired, curious and un-bossed organization.
Your responsibilities include, but not limited to:
Plan, deliver and follow up from assurance and advisory projects in the markets and at the corporate level either as a team lead or team member.
Identify the root causes of audit findings and investigate, analyze and recommend practical solutions to prevent re-occurrence.
Act as a cultural change agent, supporting assurance function with business partnering.
Support the audit team by providing peer-to-peer coaching and training, as well as, on-boarding new team members.
Manage knowledge and drive innovation to ensure high-quality, value-adding and digitally enabled audit execution.
Contribute to the digital transformation of the audit function to leverage the opportunities presented by current and new technologies and data across the organizations.
Contribute to regional or global Internal Audit methodology projects and continuous improvement initiatives.
Build and maintain key relationships with stakeholders, establishing a culture of engagement while adding value.



Commitment to Diversity & Inclusion:


Novartis is committed to building an outstanding, inclusive work environment and diverse teams representative of the patients and communities we serve.


Minimum Requirements

6 plus years' experience working in an internal audit department of an international company preferably in Pharma, medical devices, or Biotech sector OR a minimum of 10 years of experience in the business (e.g. commercial, general management, Finance) with a strong interest in internal audit
Good knowledge of SAP FI and CO modules, ACL, Tableau, Excel or other audit tool
Strong business acumen and knowledge of process management and/or business process optimization
Team-player with project management skills to collaborate effectively across a matrix
Ability to prioritize assignments, deal with interruptions, and meet deadlines in a fast paced and growth-oriented environment
Excellent communication and interpersonal skills including the ability to interact effectively with a wide variety of departments and leaders at all levels of the organization.
Strong analytical skills and ability to process and analyse large data size to identify trends and exceptions together with a positive attitude, pro-active and resourceful.
Proficient in English plus at least one other language desirable, like Russian, French, German, Spanish, or any Eastern European. Willingness to travel up to 30%



766 million. That's how many lives our products touched in 2021 and while we're proud of this, we know there is so much more we could do to help improve and extend people's lives.
We believe new insights, perspectives and ground-breaking solutions can be found at the intersection of medical science and digital innovation. That a diverse, equitable and inclusive environment inspires new ways of working.
We believe our potential can thrive and grow in an unbossed culture underpinned by integrity, curiosity and flexibility. And we can reinvent what's possible, when we collaborate with courage to aggressively and ambitiously tackle the world's toughest medical challenges. Because the greatest risk in life, is the risk of never trying! Imagine what you could do here at Novartis
Imagine what you could do at Novartis!
Join our Novartis Network: If this role is not suitable to your experience or career goals but you wish to stay connected to hear more about Novartis and our career opportunities, join the Novartis Network here: https://talentnetwork.novartis.com/network
We are Novartis. Join us and help us reimagine medicine.
Division


CORPORATE
Business Unit


BUSINESS ASSURANCE AND ADVISORY
Country


Switzerland
Work Location


Basel
Company/Legal Entity


Novartis International AG
Functional Area


Audit & Finance
Job Type


Full Time
Employment Type


Regular
Shift Work


No
Early Talent


No