Archived (not relevant)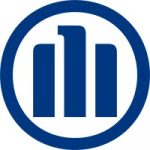 (Senior) IT Risk Management (m/f/d) at Allianz SE #StandwithUkraine
Job description:
Who are we?

Are you keen on driving innovation? Do you thrive in a culture of diversity, collaboration and trust? Then let's care for tomorrow. At Allianz SE, you can count on having a voice, driving innovation and change and making an impact – for us, yourself and the world. For more about Allianz SE,click here.




Who will you be joining?

Allianz SE is the global headquarter of the Allianz Group. Our employees reflect the Group's geographic and functional diversity. Within Allianz SE, Group Risk is responsible for monitoring and reporting on the Group's overall risk profile supporting the management to foster Allianz's financial strength and to support value-focused company leadership.


The IT Risk Management team (ITRM) is the expert team on information technologies and information security in Group Risk to ensure excellence in enterprise risk management and internal control system effectiveness for the Allianz Group and the Operating Entities. Additionally, the ITRM team is the operative IT Risk team for the Allianz SE and as such, supports the local Operating Entity team in performing their independent risk oversight of all direct and operational activities of Allianz Holding.


How can you make an impact?
Further develop and ensure 2nd Line risk oversight for IT Risk Management in AZSE Holding and AZ Group Operating Entities.
Provide oversight on processes and follow-up measures to assess the functional effectiveness of Local and Group IT risks, and if needed, participate &/or run OE peer-reviews
Provide quarterly &/or ad-hoc Group reporting on the internal control system with focus on IT processes and ensure that identified operational losses resulting from these IT risk events are reported in Group Risk databases
Support and maintain the global ITRM Framework
Implement locally ITRM Framework and maintain
Monitor adherence to Group Risk policies and standard
Ensure transparent and effective identification of IT risks and respective remediation plans where needed; provide input for the qualitative risk scoping of the Group Operational Risk Catalogue on a yearly basis
Collaborate with 1st Line (Local IT and IS functions and as well as AZ Technology, as shared service provider) in the identification of key and emerging IT risks, including appropriate measures in line with the risk appetite of the Group
Provide risk assessment support on large or complex IT projects (Group and Local), including feedback within H2 and to the Group IT Committee (ITCo)
Create oversight, challange and advise AZ Group-wide projects with ITRM perspective. Co-lead with Operational Risk Management team to develop, maintain Project Risk Assessment framework.
Represent Group Risk in relevant Committee(s) / meetings (e.g., Group Information Security Working Group) / risk assessment workshops: analyze risks, offer constructive challenge and new ideas
Identify best practices and assist in the definition and implementation of IT risk development plans
Analyze new risk issues and ensure an efficient communication from and to OEs
Interact with Local and Group business functions to ensure proper consideration and awareness of risk aspects
Undertake (2nd Line) operational IT risk management-related activities for Allianz Holding (e.g., perform annual RCA & Scenario Analysis workshops and Top Risk assessments; prepare top managment presentations / Qualitative Risk Reports / Internal Control Reports; report IT losses in ORGS; etc.)
What are you made of?
Minimum Qualifications:


Educational background in Computer Science, Physics, Mathematics, Business Information System or significant experience in information technology and/or information security related field.
Professional certifications in IT Risk Management, Information Security and/or IT Audit (CRISC, CISM, CISA, ISO 27xxx, ISO 31000), Project Management (PMI, PMP) – Process Management (e.g. ITIL) is a plus
Fluency in German and English is mandatory
Minimum 5+ years of significant, professional experience in information technology, with good understanding of information security, IT architecture, IT operations, and/or Allianz IT systems & processes, including best practices (ISO27XXX, ITIL, COBIT, ISAE/SOC, etc.)
Previous experience in business related functions (e.i. Sales, Operations, Claims, Underwriting, Investment Management, Asset Management, Consulting, Product Development, Finance, Market Management, Digital / Tech etc.) is a plus.
Preferred Qualifications:


Ability to develop and implement processes, standards and system functionalities for IT risk management,
High level of commitment and interest to work in a dynamic and demanding environment
Self-motivation, excellent analytical (including synthetization of detailed data into high level summaries), organizational and communication skills,
Ability to work independently as well as in a team environment
Ability to establish relationships across all business areas and multiple stakeholders locally and in Group a communicative and collaborative mindset is an absolute must!
Do we have what you need?

Flexible working arrangements (opportunity to work from home few days per week)
Individual and excellent career development opportunities/plans
Family friendly working environment
Health & well-being offerings
Company pension & health insurance
Multi-national, diverse and inclusive community
Opportunity to make an impact on our sustainability initiatives
Additional Information


Senior Recruiter: Ms. Sabrina Diclemente: +49 89 3800 69518/ +49 160 4619989
Please submit your applications only via our online tool.


We support Ukrainian and Russian job-seeking refugees looking for a new job your applications are welcome.


26349 | Risk Management | Professional | Allianz SE | Full-Time | Permanent