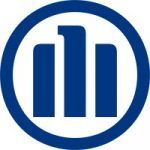 Senior Intranet Manager in Group Communications (m/f/d) at Allianz SE #StandwithUkraine
Purpose/Role:


Allianz SE Group Communications acts as Business Owner for our global social intranet Allianz Connect. This ownership includes portal strategy, portal governance, change management, analytics, enablement, adoption and engagement for an international platform with 145.000 active users and over 30 local intranets. In close collaboration with our global IT shared services provider Allianz Technology we are currently migrating Allianz Connect into the strategic digital workplace of Allianz on M365 to provide a highly efficient integrated user experience in a sustainable environment.
In your role as Senior Intranet Manager you will work in the Connect team, getting involved with all Business Owner responsibilities and playing a key role in the highly dynamic migration project to be completed in the beginning of 2024. You will enable adoption, improve engagement and reach and increase the relevance of the platform as a powerful tool to facilitate local and global communication and get work done.
Key Responsibilities:


Change management and communication
User enablement and support
Use case development
Portal governance
Monitoring, analytics and reporting
Moderation and crisis management
Adoption and engagement


Key Requirements/Skills/Experience:


University degree in business administration, information technology or communication
Fluent English, additional German knowledge highly welcome
Minimum of 5 years professional experience
Proven experience in portal/intranet management
Proven experience with content management systems
Proven community management experience on international portals
Proven experience with change management projects or activities
Project management skills and experience
Professional experience with M365 suite highly welcome
Expertise with data analytics highly welcome


Additional Information:


We offer: Career development programs, Workwell@AllianzSE, Flexible working arrangements
Senior Recruiter: Ms. Daniela Lindig : +49 89 3800 2345 / +49 152 09261520
Please submit your applications only via our online tool.
We support Ukrainian and Russian job-seeking refugees looking for a new job - your applications are welcome
Allianz Group is one of the most trusted insurance and asset management companies in the world. Caring for our employees, their ambitions, dreams and challenges, is what makes us a unique employer. Together we can build an environment where everyone feels empowered and has the confidence to explore, to grow and to shape a better future for our customers and the world around us.
We at Allianz believe in a diverse and inclusive workforce and are proud to be an equal opportunity employer. We encourage you to bring your whole self to work, no matter where you are from, what you look like, who you love or what you believe in.
We therefore welcome applications regardless of ethnicity or cultural background, age, gender, nationality, religion, disability or sexual orientation.
Join us.
Let's care for tomorrow.


Note: Diversity of minds is an integral part of Allianz' company culture. One means to achieve diverse teams is a regular rotation of Allianz Executive employees across functions, Allianz entities and geographies. Therefore, the company expects from its employees a general openness and a high motivation to regularly change positions and collect experiences across Allianz Group.