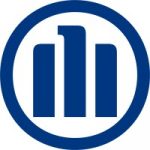 (Senior) International Accounting Expert Investments (m/f/d) at Allianz SE
Who are we?


Are you keen on driving innovation? Do you thrive in a culture of diversity, collaboration and trust? Then let's care for tomorrow. At Allianz SE, you can count on having a voice, driving innovation and change and making an impact – for us, yourself and the world. For more about Allianz SE, click here .
Who will you be joining?


The Accounting Policy Department deals with the resolution of critical accounting requests from OEs, Group management and the Group auditor.
Adequate staffing in the investment area is absolutely business critical to be able to tackle the requirements from a challenging market environment (fair value measurement), review and approval of complex investment structures Allianz wants to set up or engage in as well as tackling the ongoing challenges from the implementation of IFRS 9.
How can you make an impact?


Provide IFRS (and MVBS) guidance to Allianz Group entities worldwide and Group Center management with a focus on complex financial instruments and alternative investments as well as hedge accounting (IFRS 9),
Determine the appropriate inclusion method and classification of investments under IFRS 10/11/12, IAS 28, IAS IFRS 9.
Determine the accounting treatment for new bonds issued by Allianz Group (IAS 32)
Support Allianz Group entities with fair value measurement questions (IFRS 13)
Interface with Allianz Group Senior Management as well as our external auditor on major accounting matters and significant transactions.
Monitor emerging accounting issues and research the impact of proposed changes; support the implementation of new IFRS accounting standards
Support the Group-wide training program with a focus on financial instruments and investments; give presentations on specific accounting and related industry topics at meetings, seminars, programs or external conferences.
Work closely with our Group APD Outposts, a group of 40 business and accounting professionals from all major Allianz Group entities
Participate in the work of national and international committees and associations in relation to accounting standards and policies; e.g. prepare comment letters for the IASB


What are you made of?

Minimum Qualifications:


Deep IFRS accounting knowledge, profound experience with financial instruments including hedge accounting and alternative investments (5+ years)
Previous employment within an accounting policy function of a large corporate or with a Big 4 company is a plus
Excellent written and verbal communication skills
Very good analytical skills
Highly organized and risk oriented approach
High motivation and ability to work efficiently and independently
Conflict management skills
Previous experience in business related functions (e.i. Sales, Operations, Claims, Underwriting, Investment Management, Asset Management, Consulting, Product Development, Finance, Market Management, Digital / Tech etc.) is a plus.


Preferred Qualifications:


University degree in accounting, economics or related field
Additional academic/professional qualifications (e.g. PhD, MBA, WP, StB, CPA, CFA) a plus
Fluent in Business English, written and spoken; German skills a plus


Do we have what you need?


Flexible working arrangements (opportunity to work from home few days per week)
Individual and excellent career development opportunities/plans
Family friendly working environment
Health & well-being offerings
Company pension & health insurance
Multi-national, diverse and inclusive community
Opportunity to make an impact on our sustainability initiatives


And there is much more
! Find out more here: Allianz SE Benefits
More information regarding our recruitment process: Allianz Careers
Additional Information


Senior Recruiter: Diclemente Sabrina: +49 89 3800 69518 / +49 160 4619989
Please submit your applications only via our online tool.
We support Ukrainian and Russian job-seeking refugees looking for a new job - your applications are welcome.
27584 | Finance & Accounting | Management | Allianz SE | Full-Time | Permanent
Allianz Group is one of the most trusted insurance and asset management companies in the world. Caring for our employees, their ambitions, dreams and challenges, is what makes us a unique employer. Together we can build an environment where everyone feels empowered and has the confidence to explore, to grow and to shape a better future for our customers and the world around us.
We at Allianz believe in a diverse and inclusive workforce and are proud to be an equal opportunity employer. We encourage you to bring your whole self to work, no matter where you are from, what you look like, who you love or what you believe in.
We therefore welcome applications regardless of ethnicity or cultural background, age, gender, nationality, religion, disability or sexual orientation.
Great to have you on board
. Let's care for tomorrow.
Note: Diversity of minds is an integral part of Allianz' company culture. One means to achieve diverse teams is a regular rotation of Allianz Executive employees across functions, Allianz entities and geographies. Therefore, the company expects from its employees a general openness and a high motivation to regularly change positions and collect experiences across Allianz Group.