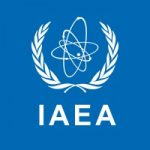 Senior Internal Auditor(P4)
Organizational Setting
The Office of Internal Oversight Services (OIOS) comprises four main functional areas: internal audit, investigation, management services and programme evaluation. In accordance with its Charter, OIOS provides the Director General and IAEA managers with objective, independent and systematic assessments for the purposes of improving the efficiency and effectiveness of programme delivery, and ensuring accountability, sound governance, risk management and internal control, and good management practice.
Main Purpose
As a member of the Internal Audit and Management Services Group, under the general direction of the Director of OIOS, the Senior Internal Auditor plans and conducts financial, management, operational and value for money audits of assigned organizational or functional activities in accordance with the Internal Audit Manual and in compliance with the OIOS Charter.
Role
The Senior Internal Auditor is 1) an examiner, responsible for planning and conducting audit assignments of mid and high level of complexity; 2) a risk assessor, helping to bring a systematic, disciplined approach to evaluating and improving the effectiveness of risk management, control, and governance processes; and 3) an advisor, carrying out independent, objective assurance and consulting activities designed to add value and improve an organization's operations.
Functions / Key Results Expected
Prepare and implement risk-based internal audit assignments which:

Assess risks that could threaten the achievement of the Agency objectives and to determine whether adequate and appropriate controls have been established to mitigate the identified risk;
Assess the degree of compliance with the Agency regulations, rules and policies;
Determine the effectiveness of governance, risk management and internal controls;
Determine whether the Agency's assets and resources are sufficiently protected from misuse, theft and losses;
Assess the management practices and to verify that the resources are used for the efficient and effective implementation of its programme and activities; and
Recommend appropriate remedial actions to address risks, ensure compliance and improve the efficient and effective management of Agency resources. These recommendations should focus on adoption of management best practices.
As delegated, supervise reviews carried out by other OIOS staff or external experts/consultants to ensure high quality and timely fieldwork and impactful recommendations.
Provide guidance and coaching to more junior team members of the Internal Audit function. When required, the Senior Internal Auditor acts as a quality assurer of the work conducted by other Internal Audit team members.
Monitor the implementation of Internal Audit recommendations, providing ongoing advice and guidance as appropriate to senior management in client divisions/offices.
Conduct any other tasks as required.


Competencies and Expertise

Core Competencies

Name Definition

Communication Communicates orally and in writing in a clear, concise and impartial manner. Takes time to listen to and understand the perspectives of others and proposes solutions.

Achieving Results Takes initiative in defining realistic outputs and clarifying roles, responsibilities and expected results in the context of the Department/Division's programme. Evaluates his/her results realistically, drawing conclusions from lessons learned.

Teamwork Actively contributes to achieving team results. Supports team decisions.

Planning and Organizing Plans and organizes his/her own work in support of achieving the team or Section's priorities. Takes into account potential changes and proposes contingency plans.

Functional Competencies

Name Definition

Analytical thinking Analyses information to identify cause and effect relationships and correlations. Identifies critical elements and assesses consequences of different courses of action and proposes solutions.

Judgement/decision making Consults with supervisor/manager and takes decisions in full compliance with the Agency's regulations and rules. Makes decisions reflecting best practice and professional theories and standards.

Technical/scientific credibility Ensures that work is in compliance with internationally accepted professional standards and scientific methods. Provides scientifically/technically accepted information that is credible and reliable.

Required Expertise

Function Name Expertise Description

Finance Accounting Ability to review accounting records for efficiency, effectiveness, and compliance with accounting procedures; and to analyze and verify financial reports, statements, and other records.

Internal Oversight Audit, Governance, Risk Management and Internal Controls Ability to analyse the audit data for appropriateness and accuracy; and to judge the adequacy of internal controls, risk management and governance.

Finance Enterprise Resource Planning (ERP) system Ability to assess the procedures and operations under audit and to propose organizational or procedural changes that may have a significant impact on the operations under audit.

Internal Oversight Quality Management Assess and report control and procedural weaknesses; recognize risks of fraud, mismanagement and losses; have a good knowledge of up-to-date management concepts based on internal auditing standards.

Qualifications, Experience And Language Skills


An advanced university degree in accounting, public administration, finance or economics or other relevant fields. A first level degree with three additional years of relevant experience may be accepted in lieu of a Master's degree. Professional auditing certification such as CIA, CGAP, or chartered/certified accountant (CPA, CA or equivalent) is required. Additional relevant professional certifications such as CISA, CRMA, CCSA or CFE would be an asset.
Minimum of seven years of internal auditing experience at the national and international levels in the private and/or public sector.
Prior experience in leading audit teams would be an advantage.
Excellent partnering skills and stakeholder management.
Outstanding written and oral communication skills, including interview and presentation techniques, with the ability to effectively convey complex ideas in an engaging manner with clarity, diplomacy and precision.
Excellent oral and written command of English. Knowledge of other official IAEA languages (Arabic, Chinese, French, Russian and Spanish) is an asset.


Remuneration

The IAEA offers an attractive remuneration package including a tax-free annual net base salary starting at US $75602 (subject to mandatory deductions for pension contributions and health insurance), a variable post adjustment which currently amounts to US $ 33567*, dependency benefits, rental subsidy , education grant , relocation and repatriation expenses ; 6 weeks' annual vacation, home leave , pension plan and health insurance

Applications from qualified women and candidates from developing countries are encouraged

Applicants should be aware that IAEA staff members are international civil servants and may not accept instructions from any other authority. The IAEA is committed to applying the highest ethical standards in carrying out its mandate. As part of the United Nations common system, the IAEA subscribes to the following core ethical standards (or values): Integrity , Professionalism and Respect for diversity . Staff members may be assigned to any location. The IAEA retains the discretion not to make any appointment to this vacancy, to make an appointment at a lower grade or with a different contract type, or to make an appointment with a modified job description or for shorter duration than indicated above. Testing may be part of the recruitment process

Organization

OIOS-Internal Audit and Management Services Group

Primary Location

Austria-Vienna-Vienna-IAEA Headquarters

Job Posting

2023-03-05, 8:00:00 PM

Closing Date

2023-04-03, 6:59:00 PM

Duration in Months

36

Contract Type

Fixed Term - Regular

Probation Period

1 Year

Full Competitive Recruitment

Yes